Kakegurui, an anime about students who gamble their way to the top, will be appearing in both the Japanese and Global versions of SINoALICE.
Specifically, the collaboration will be together with Kakegurui xx, the second season of the Kakegurui anime. Interestingly enough, the release date for the collaboration event is set to be Spring 2022, which is also the time when Kakegurui Twin, the Kakegurui spin-off anime will arrive on Netflix.
Both the Global and JP Twitter accounts of SINoALICE announced the collab earlier today.
SINoALICE has featured collaborations with other anime IPs before, such as That Time I Got Reincarnated as a Slime and Code Geass, but Kakegurui is certainly a surprise pick. Unlike the other anime, which has fights scenes and characters who wield weapons, Kakegurui does not have any fight scenes, as the students gamble instead of engaging in combat.
The only character who is seen wielding a weapon in the anime is Midari Ikashima, who has a gun. Besides that, it will be interesting to see how Square Enix plans to implement the Kakegurui characters into the game and determine what class they belong in.
To stay updated with all things SINoALICE, follow the game on Twitter.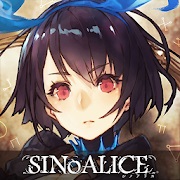 SINoALICE
Android, iOS
Fairy tale characters fight to "revive their author". Enter the dark world of SINoALICE as imagined by Yoko Taro (Drakengard, NieR).
---
Check This Out Next
---