SINoALICE will be having a collaboration with the Code Geass: Lelouch of the Rebellion anime, with exclusive t-shirts to be given away. This collab, which first arrived in the Japanese version of the game two years ago, will finally be making its way to the global version.
Check out the promotional video for the event below:
Assuming that the event will be identical to the Japanese version, all players will receive Zero/Gunner as a login reward.
Besides Zero/Gunner, other event-exclusive characters include:
Lelouch/Sorcerer
Suzaku/Breaker
C.C./Minstrel
Kallen/Crusher
Euphemia/Cleric
Note that Euphemia/Cleric is a paid class, while the rest are exchangeable via event tokens.
In addition, a t-shirt giveaway is also being held.
This giveaway is eligible to those who are in the SINoALICE Global Discord. Simply, react to the message in the Gift Campaign channel, and a lucky winner will walk away with a vol. 2 men's (XL) Suzaku Kururugi t-shirt. For more details, stay tuned to the game's Twitter account.
With SINoALICE x Code Geass coming to the global version of the game, the only anime collab that has yet to arrive is the Higurashi When They Cry collab.
As for SINoALICE JP, the game is set to have a collab with DC featuring Batman.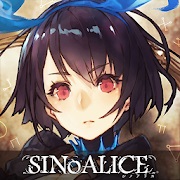 SINoALICE
Android, iOS
Fairy tale characters fight to "revive their author". Enter the dark world of SINoALICE as imagined by Yoko Taro (Drakengard, NieR).