NieR Reincarnation, the mobile game based on Yoko Taro's NieR series, has announced a shut down of its SEA servers.
According to their Facebook page, the SEA servers will be shut down on June 30th, and players are entitled to refunds on unspent paid gems as well as a special gift from the developers.
"Since Nier Re[in]carnation was launched on July 14, 2022, we have been doing our best to provide the most enjoyable play experience possible for you. However, we regret to make an announcement that our journey is going to come to an end as the game will be closed on June 30, 2023, at 14:00. Thank you all so much for supporting NieR Re[in]carnation", the notice reads.
It should be noted that global and JP versions of NieR Reincarnation are unaffected by the shut down of the SEA version.
Speaking of, the SEA version itself is actually published by a different entity- Komoe Games, as opposed to Square Enix who handles Global and Japanese versions.
The game generated less than 1 million USD in its lifetime since its launch in July of 2022, having never outpaced its launch revenue of 470,000 USD according to AppMagic.
Considering how late the SEA version launched compared to the Global version, it makes sense that it would suffer financially- mobile game audiences aren't above playing on alternate servers, and there was almost a year before the game was officially published in the region.
It's unknown if there would be any kind of special event for the shutdown of NieR Reincarnation- the Taiwan version of SinOAlice had a story event to mark the end of its service, which included a final boss and the Yoko Taro signature of deleting your save file with all your characters.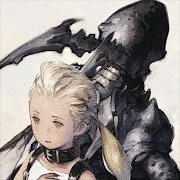 NieR Re[in]carnation
Android, iOS
The latest game in the NieR series arrives on mobile devices! NieR Re[in]carnation is a command-action RPG for mobile devices from Square Enix and Applibot.
---
Check This Out Next
---