The SINoALICE servers for Taiwan, Hong Kong and Macau will be ending its services on 10th November but the game will be going out in a bang in the most Yoko Taro way possible, by forcefully deleting player's saved data.
According to the official SINoALICE Chinese Facebook page, the post on 25th October talks about the game's End of Service for the Chinese servers.
From the post, it mentions that after the scheduled maintenance on 27th October, Yoko Taro and the production team will be in charge of the main ending for the game.
Twitter user sino_english also mentions that there are several requirements players have to get before unlocking the ending:
Clear through the Fusion Arc to unlock Elimination Arc
Clear through the Elimination/Alice Chapter 5 (Players will not be able to go back to the main story after this!)
Verses 1 to 9 of the finale will be released on 27th Oct while the final verse will be released on 3rd Nov.

There are also several notes that players will have to take consideration when attempting the final chapter. Co-op mode will not unlock the final chapter, and that the final verse will require you to only use Alice.
Players should also tread carefully as the opponent in verse 10 is very strong and players will not be able to proceed if the fight is lost. Even if players were to force quit the game, once you re-enter, you'll still be at verse 10 until you clear it.
After finishing the final chapter, a special ending clip will play and once that clip is over, players are forcefully logged out from the game and you won't be able to log in again, essentially deleting them from existence. With that being said, players are recommended to clear all the content in the game before setting foot in the final chapter.
While the Japanese and Global version for SINoALICE will not be affected by this, although we can expect a similar fashion when the fated day arrives. This also isn't the first time where Yoko Taro had done something similar to this, where the ending of NieR: Automata also have players delete their save files.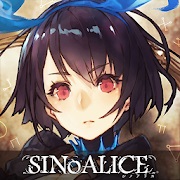 SINoALICE
Android, iOS
Fairy tale characters fight to "revive their author". Enter the dark world of SINoALICE as imagined by Yoko Taro (Drakengard, NieR).
---
Check This Out Next
---