The recent Galactic Roaming Special Program for Honkai Star Rail which highlights on content coming to version 1.1 included the reveal of upcoming characters Silver Wolf and Luocha.
The recent program can be viewed through the official YouTube channel which also includes codes that we have taken the liberty of putting it into writing as well for your perusal. So without further ado lets get into the contents revealed.
New Characters: 
5-Star Character – Silver Wolf
Super hacker of the Stellaron Hunters, she is a Quantum Type 5-Star Character following the path of Nihility. Her Skill, Allow Changes?, Applies Weakness Debuff which matches a random Ally's Attack Type, this means she can create easy break opportunities regardless of team compositions.
Similarly, her Technique, Force Quit Program targets all enemies and reduce their Toughness bar regardless of Type Weakness. Her Ultimate, User Banned has a high chance of reducing the enemies Defense in addition to doing damage as well.
5-Star Character – Luocha
The travelling merchant Luocha is an Imaginary Type 5-Star Character following the path of The Abundance. With a strong focus on healing, Luocha's Skill, Prayer of Abyss Flower can be activated (even when it is not his turn) without taking up Skill Points when an ally's health drops to 50%. The Skill can be enhanced via Trace upgrades to dispel a debuff from an ally as well, similar to March 7th or Natasha. His Ultimate, Death Wish dispels one buff and deal Imaginary damage to all enemies.
Not only that, every time Luocha uses his Skill or Ultimate he will get a stack of "Abyss Flowers" that when reached a certain amount, will have him deploying a field during battle. This field will heal allies whenever they make an attack. His Technique, Mercy of a Fool will have the field generated at the start of the battle.
4-Star Character – Yukong
Head of the Skyfaring Commission, Yukong is an Imaginary Type 4-Star Character following the path of The Harmony. Her skill, Emboldening Salvo grants two stacks of Roaring Bowstring. When active, the attack of all allies increases with the stack decreasing every time an ally takes a turn. Yukong's Technique, Chasing the Wind will increase movement speed for a set amount of time and grants two stacks of Roaring Bowstrings at the start of the next battle.
Her Basic Attack triggers her Talent called, Seven Layers, One Arrow which deals additional damage and increases the Toughness reducing damage of the current attack which can be triggered again after a set number of turns. Yukong's Ultimate, Diving Kestral deals Imaginary damage to a single target which has its effect enhanced if Roaring Bowstring is active by increasing the Crit Rate and Crit Damage of all allies.
This character can be obtained for free when Version 1.2 comes through an in-game event. Details to be revealed at a much later date
Two new Light Cones
Incessant Rain – Silver Wolf's Light Cone
Echoes of the Coffin – Luocha's Light Cone
Image Credit: HoYoverse
Image Credit: HoYoverse
New Events and Gameplay Updates
Starhunt Game Event – An event that has the Trailblazer uncover the secrets inside the Digital Graffiti left behind by Silver Wolf with the help of a new character called Scrulum. There will also be collectible graffiti tags that players could apply to the world and take photos with, collecting these graffiti tags will also allow Trailblazers to unlock a limited 4-Star Light Cone, Before the Tutorial Mission Starts.
Everwinter City Museum Ledger of Curiosities Event – This will have the Trailblazer help Pela recover stolen art exhibits as well as take up a Managerial role of the Museum which involves players to collect exhibits and assign individuals to better improve the overall experience of the museum. When certain operational goals are met, limited time rewards will also be unlocked such as Stellar Jades and Credits.
Stellar Flare Event – Challenge Stage type event that has unique modifiers for each stage called Special Mechanisms. For better user experience, each stage has a Trial Character suitable to the corresponding modifiers for players to use if they find their teams lacking in certain areas.
Garden of Plenty Event – Over a fixed time period, players have a set amount of daily attempts to obtain double the rewards from Calyxes.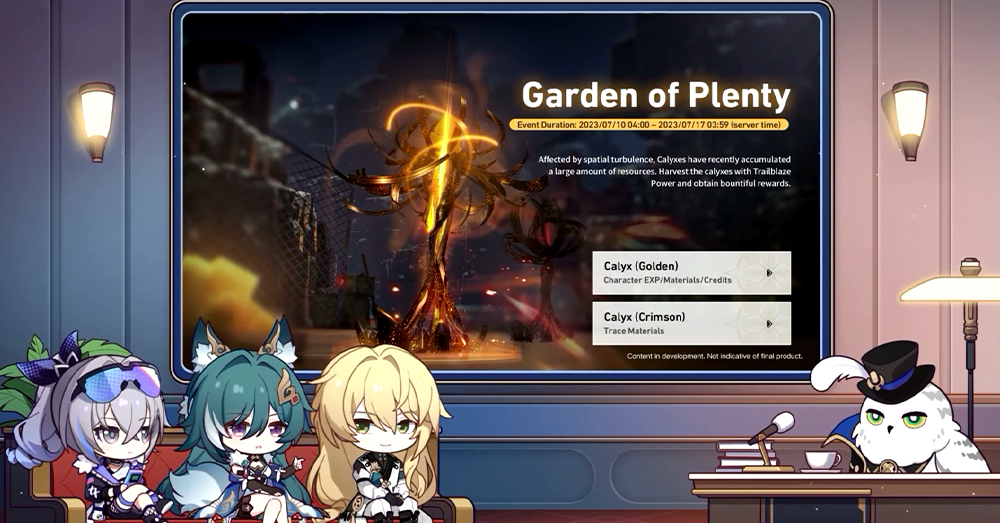 Lab Assistants In Position Event – Trailblazers will need to collect monster materials. Completing it within the set amount of time will yield the corresponding rewards.
Three New Companion Missions – Missions involving Bailu, Yanqing, and Luocha.
New Check In Event – WIthin 7 days, Trailblazers can earn up to 10 Special Star Rail Passes through this event.
There will also be system updates that allow Trailblazers to immediately teleport to an area which has the monsters that contain the materials that you are looking for and also marking it on the map for better navigation. Once the monster is defeated the marker will also move to the next enemy on the map which makes farming materials much easier and efficient.
Trotters will also randomly appear during battles in version 1.1 which gives players better rewards at the end of the battle. Lastly, Version 1.1 will also include a chat function that allows you to communicate with people in your friendlist.
Codes (All codes expire on 28/05/2023 12:00PM, UTC+8)

ZTPTNMTX8LUF – 100x Stellar Jades / 50,000 Credits
CS75WMP976AK – 100x Stellar Jades
8A6T6LBFQ4D3 – 100x Stellar Jades / 5x Traveler's Guide
DB7A64BW8LC7 – 100x Stellar Jadies / 4 x Refined Aether
That's all from Honkai Star Rail 1.1 Galactic Roaming Special Program highlights. We will see you in the next one Trailblazers.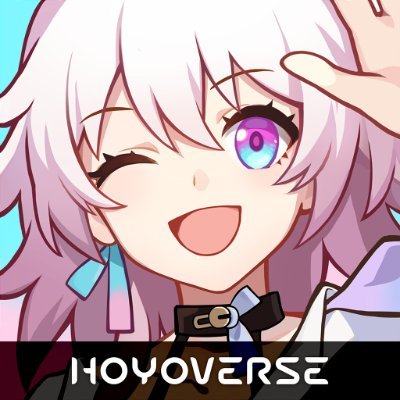 Honkai Star Rail
Android, iOS, Microsoft Windows
Honkai: Star Rail is an all-new strategy-RPG title in the Honkai series that takes players on a cosmic adventure across the stars.
---
Check This Out Next
---