Japanese footwear retailer ABC-Mart has announced that they will be selling Jujutsu Kaisen shoes under their byA lineup. Five different designs will be offered with each pair being inspired by characters and lore from the anime.
The "Yuji Itadori design" stands out from the other with its luminescent print on each shoe, resembling the cursed energy harnessed by the main character on his fists.
They're even capable of glowing in the dark!
The "Satoru Gojo Design" is based on the character's two main techniques, Cursed Technique Lapse: Blue and Cursed Technique Reversal: Red, with each shoe possessing  a different colour.
The third design is based on Ryomen Sukuna, the King of Curses. The design is inspired by Sukuna's markings on his body.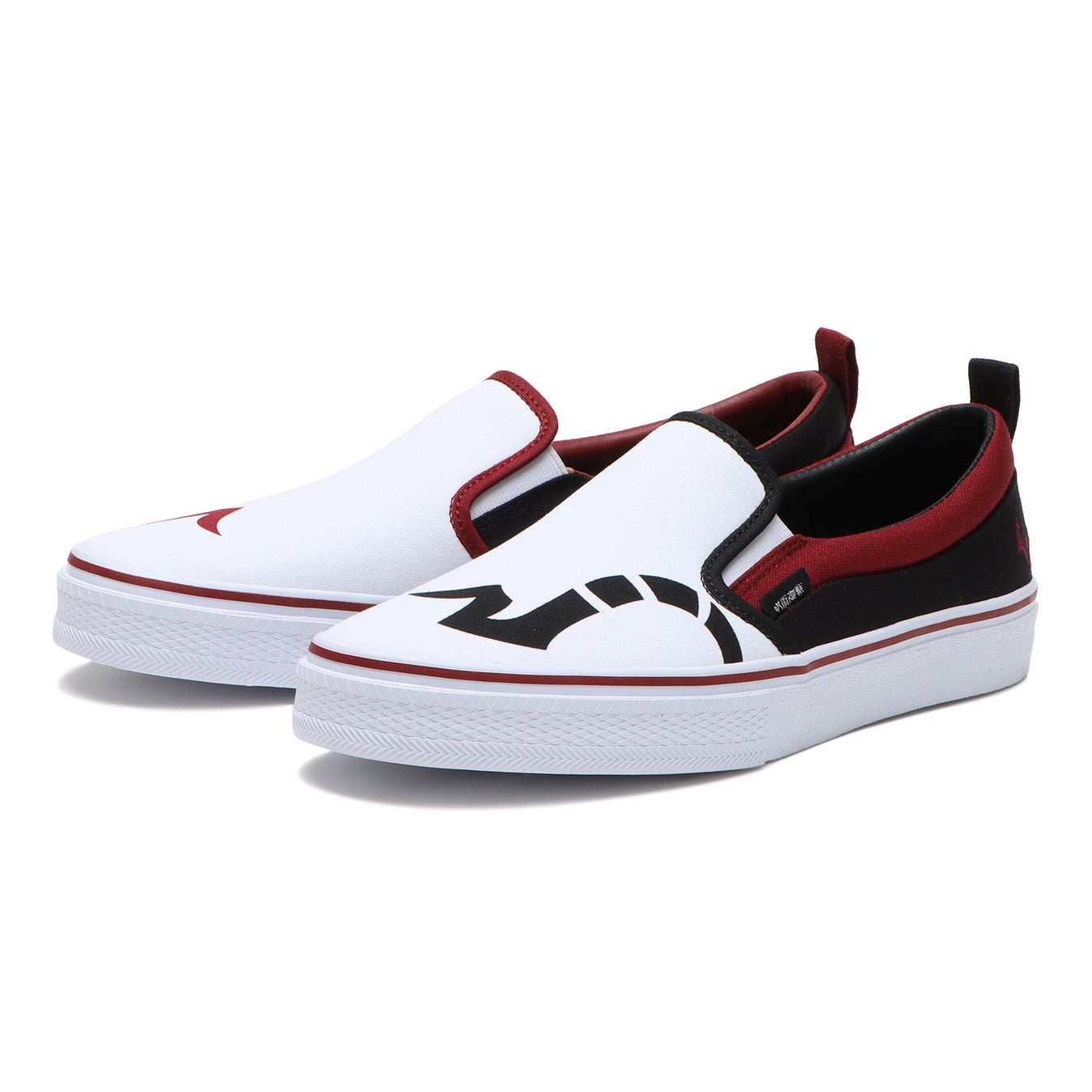 The next design is based on the School Emblem of Tokyo Metropolitan Curse Technical College, the school that Yuji and his friends attend.
The fifth design is inspired by the Talismans in the series used to seal and wrap Cursed Objects.
Even the shoe box can be assembled to display Sukuna sitting on a pile of bones as seen in his Domain Expansion.
Besides the shoes, ABC-Mart will also be selling waterproof spray cans based on five Jujutsu Kaisen characters, namely Satoru Gojo, Kugisaki Nobara, Yuji Itadori, Megumi Fushiguro and Kento Nanami.
These products will go on sale over at ABC-Mart's website from 3 March 2022 at 0:00 JST.
In other related news, English-speaking Jujutsu Kaisen fans should also stay tuned to their local theatres as Jujutsu Kaisen 0 is nearing its release date in many regions outside Japan.
---
Check This Out Next
---