After doing their character reveals, the Identity V / IDV collab with The Promised Neverland will begin today, 23 February. Besides Emma, Norman, Ray and Isabella, Gilda and Don have also joined the cast in their grand escape, or hunt depending on who you ask…
IDV will be running The Promised Neverland collab until 17 March. The Bloody Queen will take on Isabella's guise, out to chase Emma (The Gardener), Norman (The Embalmer), Ray (The Prisoner), Don (Forward) and Gilda (Mind's Eye). The event will also have character portraits, crossover graffiti, and exclusive accessories including Ray's favorite book, Emma's lantern, Conny's toy bunny "Little Bunny," and Norman's Paper Cup Phone for players to obtain.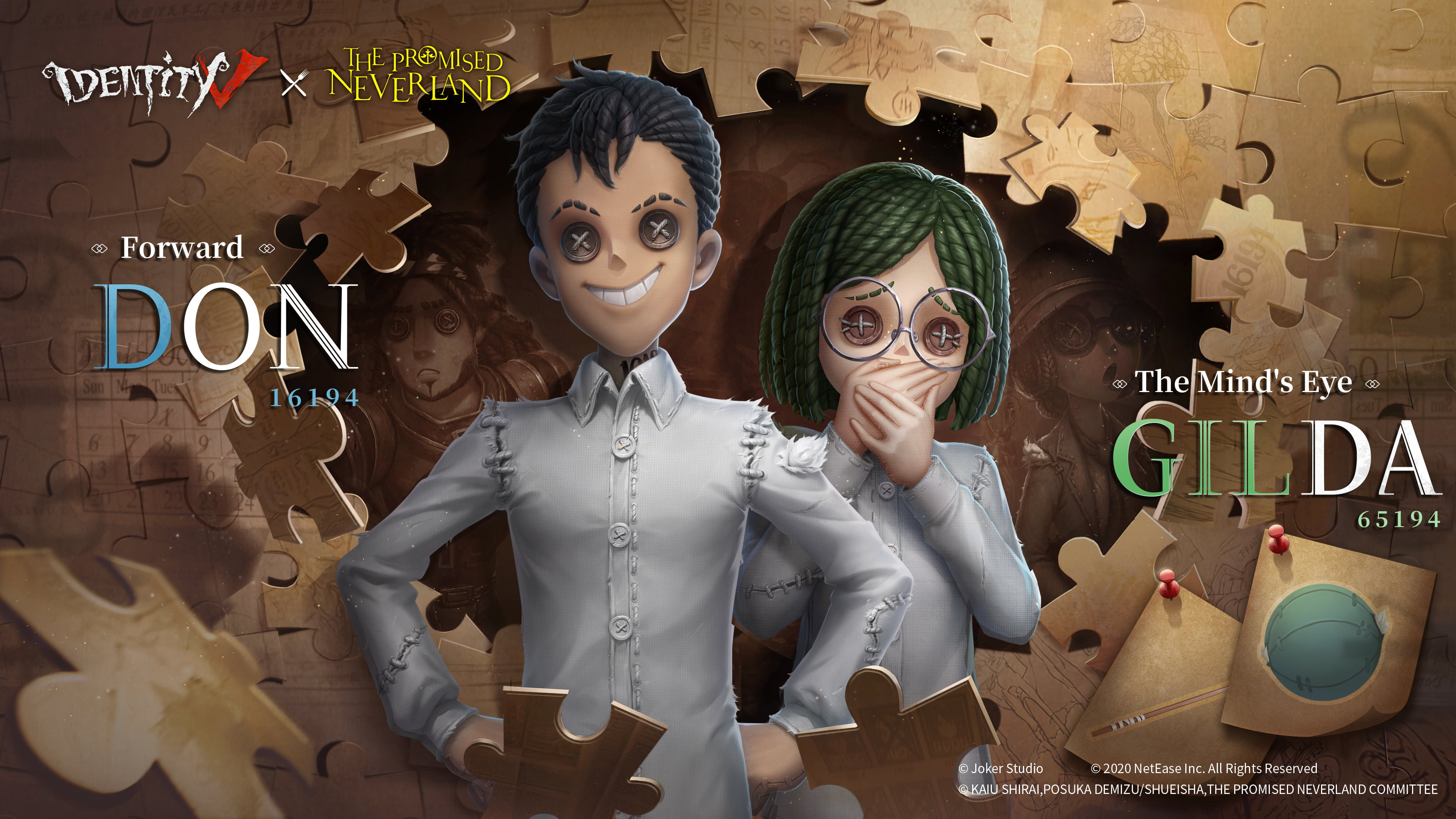 There will be a log in event along with mini-events to get even more rewards! Besides that will also be a Manor Quiz which you can take. Who will escape before getting shipped off?
A few days after the collab event begins will be the Lantern Festival Event which will run from 26 February 0:00 to 4 March 23:59 server time. Players will be able to obtain an event limited portrait, event limited portrait frame, clues and fragments during its duration.
If you haven't seen it already, The Promised Neverland's anime second season premiered on 7 January 2021, for you to see what Emma and co get into next.
Identity V
Android, iOS
Join the Thrilling Party! Welcome to Identity V, the first asymmetrical horror mobile game developed by NetEase. With a gothic art style, mysterious storylines and exciting 1vs4 gameplay, Identity V will bring you a breathtaking experience.
---
Check This Out Next
---