As That Time I Got Reincarnated as a Slime Season 2 ends, it is high time for some of the characters to appear in Tensura: King of Monsters. The game has been out for just over two months now in SEA and is in need of new content.
Thus, this article will be a list of anime characters that should be a good fit for Tensura: King of Monsters. Remember, if Hoolai Game Ltd can add characters like Saika and Touka who do not even have a fight scene in the anime, they can definitely add the characters below into the game.
Note that Diablo and Carrion will not be included as they are already in the Taiwanese version of the game. Also, there will be mild Season 2 spoilers regarding the characters below and their abilities, but nothing too major in terms of story. Thankfully, Muse Asia is uploading Season 2 on Youtube, where you can watch the English sub legally for free.
---
Geld
It is such a shame Geld is not in the game. Not to be confused with Orc General, Geld is the Orc Lord who received his name from Rimuru. In Season 1, Geld could stop one of Charybdis's flying sharks all by himself with his bare hands.
In Season 2, Geld got a lot more screentime and finally showcased how much of a badass he is. His Corruption skill can be a single target stun and Geld himself will be an ideal S rank tank.
Youm
Another Season 1 character who gets a lot more action in Season 2, Youm is the false champion tasked with improving Tempest's reputation in the eyes of humans. While he is not a real hero, he is still one of Hakuro's students and as a result, is skilled with the blade.
Youm would be a good fit for an A rank character. After all, the game never did add any new A rank characters since launch. While he does not have any outstanding abilities, it would be quite interesting if they give him buffs in battle if Mjurran is in the same team.
Mjurran
We first meet Mjurran as a subordinate of the Demon Lord Clayman. Regarded as a skilled wizard, Mjurran joins Youm's party to help him perform better against enemies who wield magic, but obviously hides a lot of secrets.
Mjurran demonstrated a few different skills in the anime, all of which point her at being an excellent crowd control character. She would make a good S rank character who can potentially stun, silence and debuff enemies.
Grucius
Grucius is actually a cool guy. In the anime, he is about as strong as Youm, but unfortunately was never able to really showcase his beast form.
Thus, it will be a good idea to show off what he can do in his beast form in the game. Grucius would make a good fit as an A rank character.
Suphia
Like Phobio, Suphia is one of the three Beastkeeters who serve under Demon Lord Carrion. One of the earliest fights in Season 2 involved her, and needless to say, she is a solid hand-to-hand combatant.
While she never really demonstrated any specific skills in the anime, she did show off her beast form. As another candidate for an A rank character in the game, it would be interesting to see how would the developers flesh out her abilities.
Kyoya
An Otherworlder from Japan under the employ of the Kingdom of Falmuth, Kyoya is an expert swordsman with several nasty skills.
The first is All-Seeing Eye, which greatly increases his perception and reflexes. In the anime, he uses this to great extent by evading attacks. He would be a good fit for a character that specialises in dodging in Tensura: King of Monsters. The second is Severer, which is capable of firing his blade into many small projectiles and can be a suitable ultimate skill that hits all enemies units. Shogo would be a decent fit as an S rank character.
Shogo
An Otherworlder like Kyoya, Shogo prefers to get upfront and personal with his fists instead of using a weapon. In the anime, we see him using his Berserker ability to power up his strength, and he even learns Survivor later on.
Another potential S rank character, Shogo can be a character who specialises in buffing himself. Currently, the only character who focuses on that aspect is Gobta, so it would be nice if we can see more alternatives (or possibly even put them in the same team).
Razen
Razen is a long-lived and powerful sorcerer who ranks highly within the Kingdom of Falmuth. In the anime, he demonstrates quite a number of different skills and even gains more later on.
While he can use a variety of skills, one of his most notable skills is his Nuclear magic. He even cast the spell in such a way so that when he dies, he would self-destruct. This would be an interesting mechanic in the game, where he can be a suicide bomber.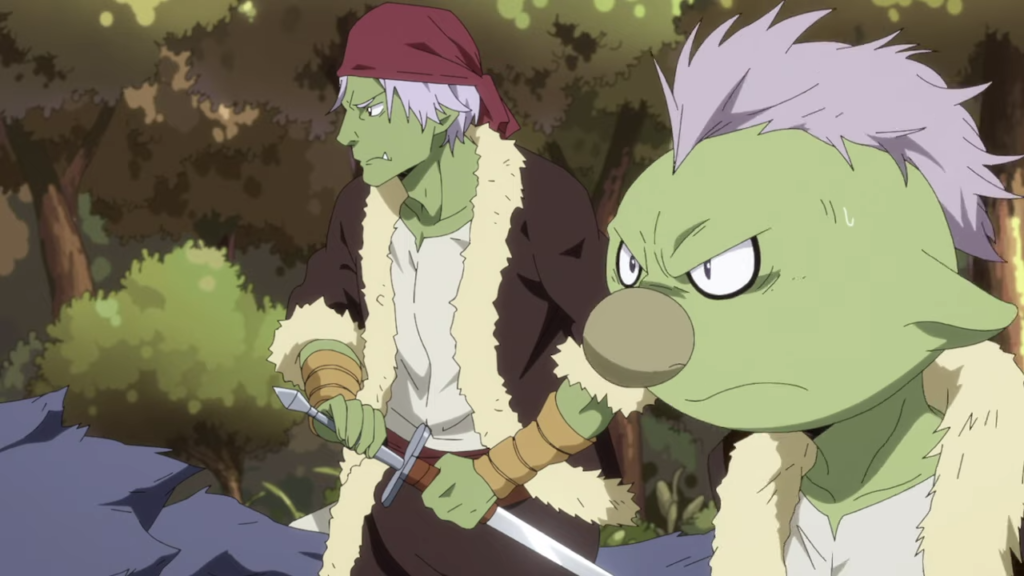 Rigur
In the game, there are only two Goblins, Gobta and a generic Goblin. A random, unnamed Goblin got chosen as an in-game character over Rigur. Think about that.
In Season 2, Rigur finally saw some action. He never used any specific skills, but it would be cool to see him ride a wolf in-game and perform combos. Rigur might be a good choice for an A rank Synergy character in that case.
Hinata Sakaguchi
By far one of the most dangerous characters in Season 2, Hinata is an extremely powerful combatant. In Season 1, Yuuki Kagurazaka did comment that Hinata surpassed Shizu, who we know is the strongest character available in Tensura: King of Monsters at the moment.
Hands down, Hinata will be an SS rank character if the developers decide to put her in. She has powerful skills and can even use spirit magic. With swordsmanship similar to Shizu and Disintegration skill which can be an in-game ultimate skill like Milim's Drago Buster, she can easily be another contender for one of the most powerful characters in Tensura: King of Monsters.
Ramiris
The Fairy Queen, Demon Lord Ramiris shows that she holds quite a bit of dominion over spirits back in Season 1. While we never got to see her directly in action, she did have a fight scene where she fights using the Golem she controls.
As the Golem is huge and Ramiris is tiny, it would be interesting to see how Hoolai Game Ltd would implement her if they do decide to include her. She can be an S character or even an SS character, depending on which of her abilities the developer would like to feature.
Closing
The first part of Season 2 has ended, but the second part is already confirmed to be coming out in July. While we wait for more Slime-related content (and to see human form Veldora in action), it would be excellent if Hoolai Game Ltd can add some of the characters above to keep Tensura: King of Monsters engaging.
For more game-related content, you can read some of our guides:
Visit the game's Facebook page to stay updated.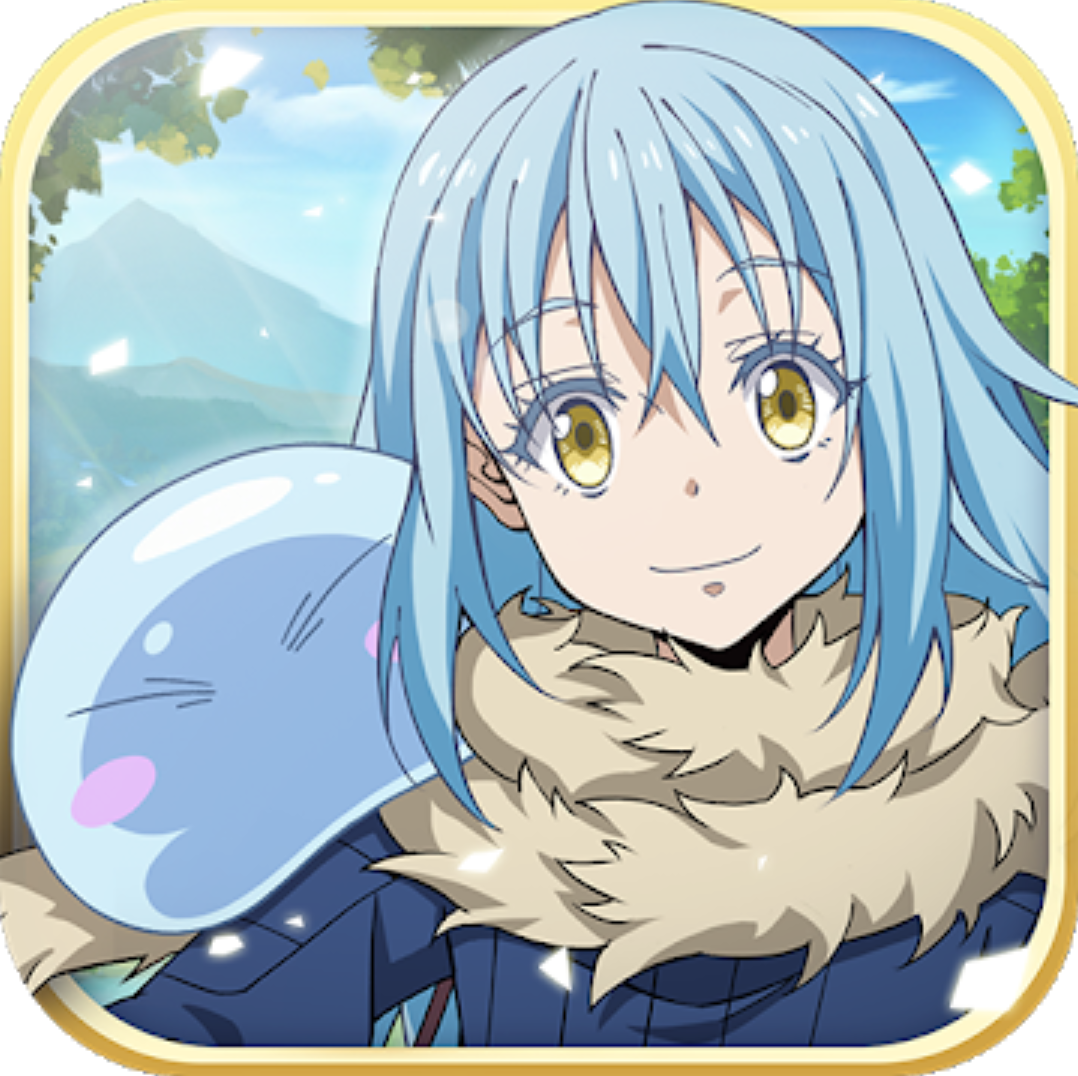 Tensura: King of Monsters
Android, iOS
I'm not an evil Slime! Would you like to hide in my stomach?
That Time I Got Reincarnated as a Slime: King of Monsters is a mobile strategy multiplayer online RPG game, an official game adaptation of the anime under the original writer Fuse's supervision! The game employs the state-of-the art 3D cel-shading technology to present to gamers the Jura Tempest Federation from the anime. In the game, players may summon monsters, collect characters from the original anime and build up powerful monster combat lineup. The game features a unique Devour system that allows players to develop their own Rimuru!
---
Check This Out Next
---