Genshin Impact continues to dominate Twitter, as a new report reveals the game as Twitter's most discussed title for Q1 2022.
Here were the most talked about games across the globe.

Wordle coming in at #2 is a testament to the game's grasp of the TL (shoutout to everyone keeping their daily streak alive!), & @ELDENRING making the list so quickly after launch speaks to the popularity of the game 🤯👏🏽 pic.twitter.com/RDtzzIPokI

— Rishi Chadha (@RdotChadha) April 5, 2022
According to Twitter Global Head of Creator & Gaming Content Partnerships Rishi Chadha, there were over 800 million gaming-related tweets on the platform in 2022.
As was the case in 2021, Q1 of 2022 saw Genshin Impact dominate these discussions on Twitter, defending its number 1 spot from other emergent games such as Wordle and Elden Ring, despite their massive mainstream appeal.
Genshin wasn't the only returning entry though- Ensemble Stars holds a number 3 spot on the list, as well as Project Sekai all retaining top 10 positions on the list.
It's an open secret, Genshin Impact's success- the game knows unprecedented popularity among Hoyoverse's titles, with every character announcement being met with a ton of fanfare.
Aside from just the game's news there's also the case for its community- full of writers, fan artists and meta gamers who are happy to tweet about their latest work or even their takes about the newest game updates.
You'd only need to take a look at all the excitement for a character that's not even out yet and realize that the Genshin Impact community is full of engaged players eager to discuss their favorite game.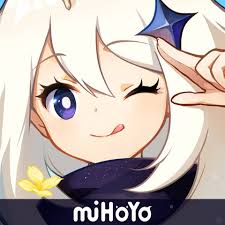 Genshin Impact
Android, iOS, PlayStation 4
Step into Teyvat, a vast world teeming with life and flowing with elemental energy. You and your sibling arrived here from another world. Separated by an unknown god, stripped of your powers, and cast into a deep slumber, you now awake to a world very different from when you first arrived.