Twitter published its report on trending gaming topics in 2021, with Genshin Impact leading the charge as the most talked about game that year.
While they didn't go into numbers, it's no surprise that Genshin Impact would rank like it did- the game's community has a strong Twitter presence, sharing everything from discourse to fanart regarding miHoYo's surprise smash hit.
Twitter has been a big source of discussion for happenings in Genshin Impact- as the game really hit its stride last year, it makes sense that there was a lot of discussions about the game on the platform.
The best example for this would be last year's anniversary drama– which saw many fans voice their displeasure over a lack of substantial rewards to celebrate the game's first anniversary.
It's not always about the game's in-game events either- the Genshin Impact Twitter account drew flak when they tried to get Elon Musk to stream the game, after fans were still upset at lackluster events from the game.
Still, the most surprising use of Twitter for the community would surround the character Kamisato Ayato– the mysterious elder brother of Ayaka who has scored a massive fandom despite all that exists of him being a 3-second voice clip.
Simply typing the character's name pulls up plenty of speculation on the character, as well as guesses on when miHoYo would finally add him to the game.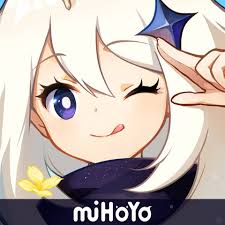 Genshin Impact
Android, iOS, PlayStation 4
Step into Teyvat, a vast world teeming with life and flowing with elemental energy. You and your sibling arrived here from another world. Separated by an unknown god, stripped of your powers, and cast into a deep slumber, you now awake to a world very different from when you first arrived.
---
Check This Out Next
---