Just two days after her surprise reveal, it seems as though Genshin Impact fans just can't get enough of the upcoming character Yelan.
We don't actually have much to go off of the Genshin character- all Hoyoverse has done is give us a short snippet of who she is and her official card art- but that hasn't stopped the internet from showering the character in fanart.
Here's the official description of Yelan, courtesy of the Genshin Impact Twitter:
A mysterious person who claims to work for the Ministry of Civil Affairs Yelan's identity has always been a mystery. Like a phantom, she often appears in various guises at the center of events, and disappears before the storm stops.
She also appears in the newest quest which drops today- albeit breifly, and without ever showing her face.
So why the popularity? In short- she's hot. Unlike characters like Yae Miko or Ayato who've had a buildup to their introduction, Yelan is a side character who didn't exist prior to the drip marketing.
When she was revealed though, she sported easily one of the most loud designs, similar to the character Shenhe. From studs all along her outfit to fishnet patterns and even thigh cutouts, you can tell Yelan's outfit was made to grab a future whale's attention.
The internet responded well to the design as well, with fanart of Yelan:
Admittedly, this is the part where we should include some clever fan insight about the character, but basically every tweet says some variation of "mommy" or "girlboss" with little else so that's that on that.
Yelan doesn't have an official release date yet- though considering how the game's drip marketing has worked it's safe to assume that she'll be part of the game's next version update.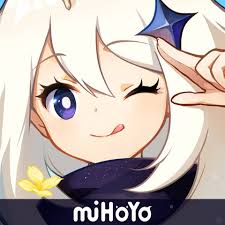 Genshin Impact
Android, iOS, PlayStation 4
Step into Teyvat, a vast world teeming with life and flowing with elemental energy. You and your sibling arrived here from another world. Separated by an unknown god, stripped of your powers, and cast into a deep slumber, you now awake to a world very different from when you first arrived.
---
Check This Out Next
---