The Genshin Impact version event is finally arriving, with details released for the Hues of the Violet Garden. Check out our event guide here!
Prepare for the Irodori Festival, from 7 April 2022, 10:00 to 25 April 2022, 03:59 server time. To begin the event, you'll need to meet the following requirements:
Adventure Rank 30 or above
Complete the "Ritou Escape Plan" part of the Archon Quest: "Chapter II: Act I – The Immovable God and the Eternal Euthymia"
Complete Kamisato Ayato's Story Quest "Cypressus Custos Chapter: Act I – "The Firmiana Leaf Falls," Raiden Shogun's Story Quest "Imperatrix Umbrosa Chapter: Act II – "Transient Dreams," and Sangonomiya Kokomi's Story Quest "Dracaena Somnolenta Chapter: Act I – "Warriors' Dreams Like Spring Grass Renewing

NOTE: You can choose to Quick Start the event and do these quests later.
Four gameplay modes will be unlocked in sequence: "The Moon and Stars Inscribe", "Theater Mechanicus", "Clash of Lone Blades" and "The Floral Courtyard". Complete the "Legends of the Kasen" quest phases to get "Irodori Anecdotes". Xingqiu will be obtainable from this event.
Lenne and Otomo will want your help to get material and complete their poems faster. Theater Mechanicus returns in Act 2 of the event, with pre-built Mechanici you may dismantle, and Wondrous Sticks effects. Clash of Lone Blades unlocks in Act 3, where you will need to Parry your foes as your other skills get disabled. The Floral Courtyard in Act 3 will see you do flower arrangements according to the theme given.
You can get more details about the Hues of the Violet Garden event through the Genshin Impact subsection of the forums, and check out our event guide here.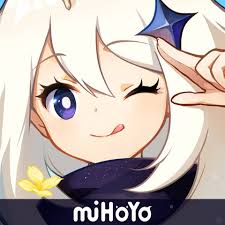 Genshin Impact
Android, iOS, PlayStation 4
Step into Teyvat, a vast world teeming with life and flowing with elemental energy. You and your sibling arrived here from another world. Separated by an unknown god, stripped of your powers, and cast into a deep slumber, you now awake to a world very different from when you first arrived.
---
Check This Out Next
---