Remember when we covered World of Dragon Nest's launch announcement and some of its features? Well, Nexon Thailand has announced a Closed Beta Test (CBT)! The CBT will last from August 1 to 7 2019. Exclusively for Android, fans can sign up here.
Five SEA region countries will be able to access the CBT simultaneously. This includes Malaysia, Singapore, Indonesia, Philippines and Thailand. The CBT's purpose is to test server stability and a variety of in-game content to gather player feedback. Content from the CBT is not representative of the final product. Most importantly, player feedback will be used to refine the game for full release.
Registration is open for the first 30,000 players from all countries only, so register now!
CBT Details
Registration: 24-30 July 2019 (max 30,000 accounts from available countries only).
Period: 1-7 August 2019 (PvP and Cash Shop available August 6-7).
CBT participants must be registered to play. Download the game here August 1 onwards (click Download from Google Play).
ALL PLAYER DATA WILL BE RESET WHEN THE CBT ENDS.
It's unfortunate that we can't keep the data from the CBT. It is understandable, considering the CBT is primarily for stress testing. Hopefully this means the Open Beta Test won't be too far off!
Check out the Facebook page for the latest news and updates.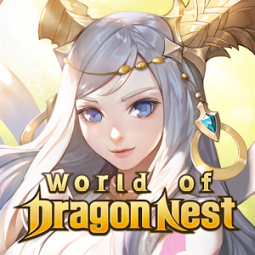 World of Dragon Nest
Android, iOS
An open world mobile MMORPG. Welcome back to the World of Dragon Nest!
---
Check This Out Next
---