Fans of bishie sword-men have a lot to look forward to, as they've just announced an upcoming Touken Ranbu movie trilogy. The movie was announced at a Touken Ranbu: Hanamaru event, and will feature a new character.
The Touken Ranbu movie will be called Toku Touken Ranbu: Hanamaru ~SetsuGetsuka~, with the first of the three movies scheduled for next year. While we now little about the upcoming movie, the livestream did give us art of the new character, Yamanbagiri Chogi.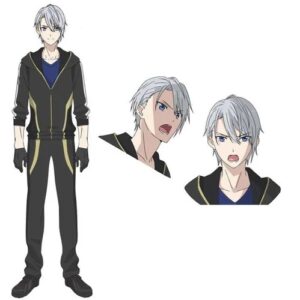 According to the official Twitter account, Chogi is the sword of the Bizen Chieftain, and is "Beautiful, but proud". He's a swordsmith using a different system from the more mainstream Nagafune school.
Aside from the tidbits about the new character, we don't actually know much else about the upcoming film trilogy. Judging by the new character reveal, it's not likely that it will be adapting anything from the games , and will more likely be an original story.
Touken Ranbu is a popular franchise, with famous Japanese swords portrayed as young men. The anime, Touken Ranbu: Hanamaru had two seasons, released in 2016 and 2018 respectively. On top of that, it also received a live-action film adaptation in 2019, along with a sequel planned for later this year.