Genshin Impact players rejoice, as you'll be getting free Primogems in relation to the game's appearance at The Game Awards 2021!
1600 Primogems will be given out from 11 December 2021 to 14 December 2021 to celebrate Genshin Impact winning the "Best Mobile Game" award at the now concluded The Game Awards main event ceremony. These Primogems will be claimable for those Adventure Rank 7 and above, until the end of Version 2.3. They have also earlier distributed 800 Primogems from 4 December 2021 to 7 December 2021 for winning the Playstation Partner Awards 2021 Grand Award, and being the first runner-up in the Playstation Game Music Awards. These Primogems are likewise also claimable for Adventure Rank 7 and above players, valid until the end of Version 2.3.
The main event ceremony saw a trailer featuring the upcoming Arataki Itto – whose web event is currently live – and Gorou, coming to the game on 14 December. It also featured a short teaser for Yun Jin, a Geo Polearm user expected for Version 2.4.
With a total of 2400 Primogems, it's a modest enough sum for celebration. In any case, congratulations to Genshin Impact, and we'll see you when the next version update livestream comes for even more of that juicy information. That shouldn't be too far off now, so stay tuned until then and don't spend all those Primogems in one place!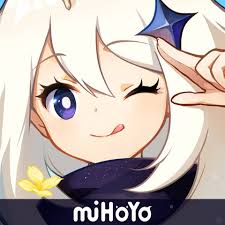 Genshin Impact
Android, iOS, PlayStation 4
Step into Teyvat, a vast world teeming with life and flowing with elemental energy. You and your sibling arrived here from another world. Separated by an unknown god, stripped of your powers, and cast into a deep slumber, you now awake to a world very different from when you first arrived.
---
Check This Out Next
---