I decided to take it upon myself to try out as many roguelike demos as I could with Steam Next Fest, an event showcasing a veritable bounty of said demos of upcoming titles on the platform. The roguelike / roguelite tag seems to show games not having the sub-genre as a main tag, so I'll only be trying out games specifically with the tag. With that out of the way, here's my personal interest ranking out of the ones I did try.
---
PIQUED
A totally scientific unit of measurement for games I'll be interested to check in full.
LOST IN FANTALAND
I am reminded of Final Fantasy Tactics with its aesthetics, so there's one point there. I like the deck building which is easy to grasp, with the tactics-style board to add a little bit more fun to the basic mechanics.
OAKEN
I've never played Ori, but its aesthetics is quite reminiscent of the platformer. It can be quite challenging as your deck can easily run out if you don't use them well, so having useful, permanent spells (seen on the bottom right) will definitely be needed. The mechanic of exhausting cards after their second use is quite intriguing, as bloated decks can be a problem if you have no way to trim it.
WITCH & COUNCIL
At risk of praising aesthetics first again, I find this game really cute, and the quirky characters at least a little amusing. For that alone, I'd check it out, though mechanically, it's hardly any different from other deck building roguelikes e.g. Slay the Spire.
IGNITED STEEL
Mechs and tactics combined! Your mech can overheat which allows you to do more damage but also take more in return. It's a nice balancing act in juggling your remaining action points for movement, attacks and venting off before you get critical. You get to jiggle your loadout for damage or movement options before deploying to a new combat area.
FORWARD: ESCAPE THE FOLD
I've played similar ones available on mobile for free. You can only move your character to cards / tiles right ahead of you, so you need to chart your path through with some care lest you find yourself in front of an enemy without enough health. It's like the genre distilled to the minimum, so if you're new, I'd recommend to start with this one.
OTHERWORLD LEGENDS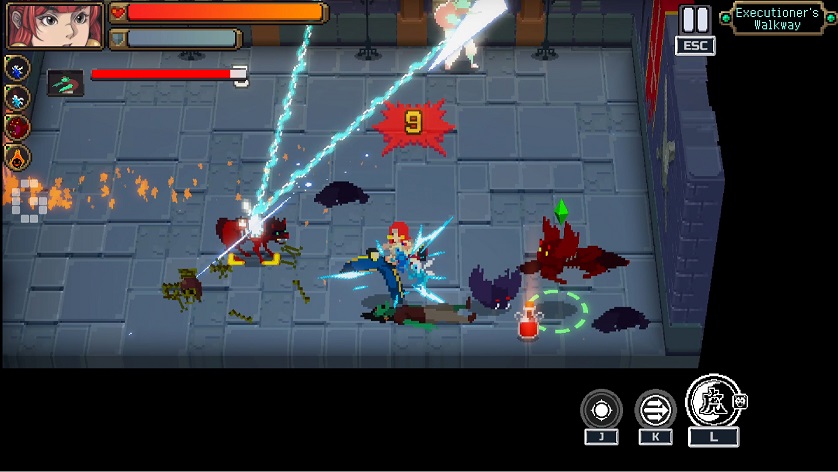 With an art style that reminds me of JoJo's Bizarre Adventure and Berserk (or should I say, Claymore?), the actual game is primarily pixels. What's important that it does feel good to play, with my one comment being the auto lock on feeling just a little "floaty". I did get a little motion sick presumably because bloom was on by default, and there's potentially room to improve visual clarity.
WAIT AND SEE
As these are demos, the ones in this category have interesting ideas, but what I consider their main selling point isn't quite functioning, or just needs more time.
THE UNLIVING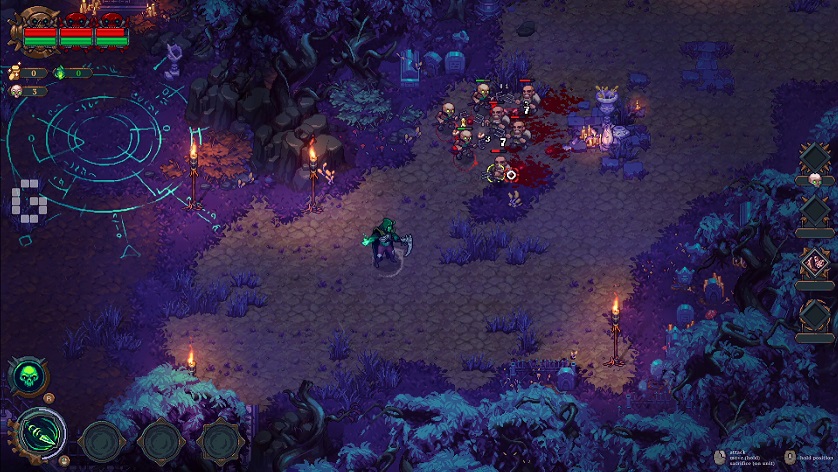 Being an overlord and raising the dead is super fun, but I'll wait until they manage to finesse the minion AI. As it stands, they're not great as meatshields because they get in the way and I feel like I'm misunderstanding basic mechanics as the tutorial bugged on me.
SCHOOL OF MAGIC
Randomly removing cards while levelling up what remains is quite interesting, so don't get too greedy! You can also get stuck with low level, early spells that you might not get to upgrade, so hope you'll be able to swap out. What I'd like to see improved is the map because I don't find it legible, besides general polish. The game also ensures you always take at least 10% damage from enemies, so being fully invincible is off the table, unfortunately.
DIVINITY CHRONICLES: JOURNEY TO THE WEST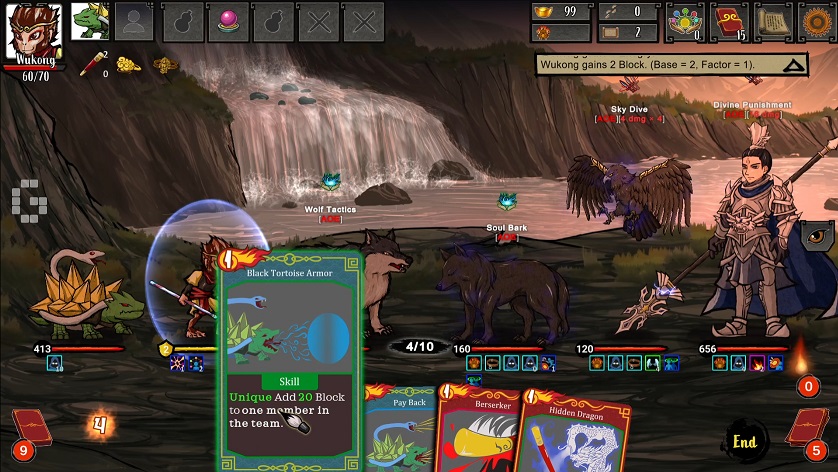 It's more Sun Wukong! The demo only has the tutorial levels, but I do like how it integrates the myth as it teaches you how the game works. It works similarly to the deck building games, so if you've played one, you know how this works.
NOT FOR ME
These games include those I can't play due to things such as motion sickness, or I simply don't "vibe" with the mechanic. Or I'm bad, in any combination of these.
CONAN CHOP CHOP
I just ain't good at blocking and parrying, man. It took me a bit to realize my attacks was also based on my mouse direction. If you liked Binding of Isaac, though, I think this would be good for you.
GOLFIE
Golf has never been my strong suit. However, if you do like golf, and want that bit of oomph to your tee, the cards here add modifiers to your shot so maybe, just maybe, you can avoid the damn thing teetering on the edge of the hole for once in your life.
ROGUE COMMAND
This is a mix of real time strategy and roguelike, with me feeling the RTS being more heavily weighted in the demo since not all card options are available to you yet. Starcraft / Command & Conquer fans might want to try this out and see if the variable consistency in builds is something you enjoy.
HONORABLE MENTION
NADIR
I will preface this by saying I would rate this higher, but I never thought a deck building game could give me motion sickness and there wasn't an option to adjust it. Outside of that though, it is quite interesting to have two colours of cards, dragging them to the effects at the top and swapping them back and forth. Do try it out!
---
This is only a small selection of the roguelike / roguelite demos available through Steam Next Fest, and it's hardly feasible for me to try out every single one of them. With the event lasting a week and a staggering amount of demos to try out, there's got to be something you like.
---
Check This Out Next
---