SINoALICE is having a new player campaign for first-time players to get a head start in the upcoming Rozen Maiden collab. New users who join the game between 18th May 2021 to 4th June 2021 will get a whopping 2,500 Twilight Crystals (the game's premium currency).
This equates to a total of 88 pulls from the majority of the game's banners. A timely deal, considering that the Rozen Maiden collab will take place in SINoALICE on 21st May 2021.
Even if the event-exclusive Rozen Maiden dolls are not your thing, the upcoming NieR RepliCant collab rerun which will likely take place next month is also a worthwhile event to spend your Twilight Crystals on. In addition, the global version of the game is celebrating its anniversary on 1st July, which is not too far away!
Besides that, SINoALICE's worldwide guild-based PvP contest, the Gran Colosseum has also been rescheduled.
The 10th Gran Colosseum is going to take place for a second time due to issues players have encountered during matches. As a result, guilds can submit their participation once more. Thankfully, Pokelabo offered 300 Twilight Crystals to all players as compensation.
If you are interested in downloading SINoALICE, feel free to use the buttons below. Follow the game's Twitter page for more updates.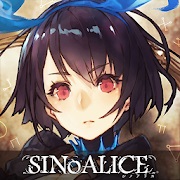 SINoALICE
Android, iOS
Fairy tale characters fight to "revive their author". Enter the dark world of SINoALICE as imagined by Yoko Taro (Drakengard, NieR).
---
Check This Out Next
---