From Slime to Re:Zero and now Rozen Maiden, SINoALICE global players barely have time to rest as they prepare for the new event.
The collab was announced on 13th May last week. While there is no specific release date for the event, it is extremely likely that the Rozen Maiden collab will come to SINoALICE later this month. This is because there are less than 2 months before the first anniversary of the game on 1st July. There is also the returning NieR: RepliCant collab which, when considering the game's event timeline, will likely happen before the anniversary event.
Furthermore, like most collabs, players will have a chance of getting Twilight Crystals from the ongoing social media campaign.
For those who are unfamiliar, "wind or don't wind?" refers to a letter contained in a package received by Jun Sakurada, the main character of the Rozen Maiden anime, kickstarting the events of the series. "Wind" in this sense does not refer to a breeze, but it refers to the act of winding up the Rozen Maiden doll contained in the package.
The collab already took place in the Japanese version of the game in October last year. To learn more about how the event took place and the event characters in the Japanese version, feel free to read our article covering that.
For more SINoALICE news, follow the game's Twitter account.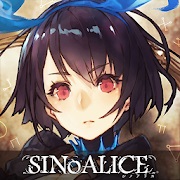 SINoALICE
Android, iOS
Fairy tale characters fight to "revive their author". Enter the dark world of SINoALICE as imagined by Yoko Taro (Drakengard, NieR).