The second live action Touken Ranbu movie has been announced, three years following the first one. According to the official Twitter, filming will begin in April, while the movie itself will be released sometime in 2023. The tweet also says that the original cast from the first Touken Ranbu movie will be reprising their roles, in addition to new members. Below is the trailer for the first movie, released 2019.
There is no additional information about the latest project, so we can only stay tuned for further information to come. As mentioned, this is the live action movie, not to be confused with ufotable's animated adaptation that has yet to materialize, or the Touken Ranbu Hanamaru movie that will be coming out 20 May 2022.
For the unfamiliar, the Touken Ranbu franchise features various historical Japanese swords reimagined as a variety of anime boys and men, originally a browser based game with a mobile app and most recently, a Warriors spin-off. Besides the eye candy, the fans are known to have contributed much to actual preservation efforts in order to properly restore or forge replicas of swords that may have been damaged or lost. Fans have also made "pilgrimages" to museums that may house these swords, exhibits that may also be run in collaboration with the respective sites. These movies are by far not the first live action adaptations, with both stage plays and musicals, covering a large swathe of media.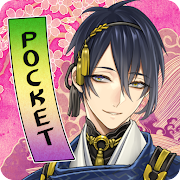 Touken Ranbu Online Pocket
Android, iOS
Fabled swords have taken the forms of powerful warriors called "Touken Danshi". You must become the "Saniwa" who leads them, and fight to protect history. Gather eight types of Touken Danshi -- Tanto, Wakizashi, Uchigatana, Tachi, Otachi, Naginata, Yari and Tsurugi -- and create your own unique battalion! Fight your way across a variety of battlefields in this sword-raising simulation game.