A week ago, Genshin Impact previewed the rewards you could get from the game's anniversary community events. You may have seen some asking their fellow players to be patient for the actual anniversary date, for the actual celebration. In the UTC +8 timezone, more than half the day has passed. The events announced have been the Unforgettable Journey web event, and the Anniversary Story Submission event. The game's trending on Twitter, as people are trying out hashtags to see the cute icons attached. These so-called "hashflags" purportedly cost at least $1 million, if you're wondering.
Besides that, have there been additional rewards? A celebratory post? They've got it on the Japanese Twitter at time of writing. Not forgetting, we did at least get birthday art for Kamisato Ayaka too!
WHAT'S UP FOR GRABS?
Players are currently celebrating the Moonchase Festival in-game, with various rewards available as you complete quests and such. The thing is, besides occurring during the anniversary period, the event itself is virtually identical to every other event in the game. We can even compare the Moonchase Festival to the Lantern Rite, back in version 1.3.
VERSION 1.3: Lantern Rite (February 2021)
VERSION 2.1: Moonchase Festival (September 2021)
The layout of the events are pretty similar, with one stark difference.
In Version 1.3, you could choose one of these 4-star characters to join your party. There is no equivalent for Version 2.1. This certainly makes it look like Genshin can't even outdo itself.
ONE REDDIT MORA?
It's been a year, a far cry from the closed beta test back in the day. The Nintendo Switch version has yet to materialize, purportedly because of weaker hardware, something the Nintendo OLED will not fix. For what we have at present, I compared my first 3 weeks experience to today's, to see how much has changed.
As always, people have taken to various platforms to talk about the Genshin's anniversary.
You will have likely seen this image floating around, claiming that people have been shut down trying to discuss the anniversary. Just have a look at this "temporary megathread" on the official subreddit, with mods apparently deleting other threads, presumably because too many have been made on the subject. In this one thread, with over 4000 comments, the original poster's summary comes down to:
The anniversary is disappointing
People no longer intend to spend
Nonetheless, they are willing to stay and continue enjoying the game
Sorted by Top, respondents appear baffled as to why they are remaining silent despite all these comments. If you're concerned about less polite language, tread with caution.
"I just wanted something to remember the occasion by; maybe a special cake, a skin," says one.
"[I thought] Anniversaries are always a decent time to pick up a game," says another, who adds they've ended up uninstalling the game after getting frustrated. They can't raise their characters as their materials are locked behind progressing the game, unable to use Aloy who was their reason to give Genshin a shot. As much as you could try rushing the content, another user is of the opinion that the game is much better when exploring at your own pace.
"It doesn't feel like an anniversary at all," laments yet another user, something echoed again, again, and again… you get the idea.
There was the Fan Art Celebration, that's universally praised in the Youtube comments. You can watch it below, if you haven't, because creators deserve to get their spotlights.
WHAT'S NEXT?
People seem to be flocking to Cookie Run Kingdom, for one, exchanging one gacha game for another. Objectively speaking, Cookie Run Kingdom is hardly on the same caliber as Genshin, with a simpler art style, not the same genre, not open world, the list goes on. With Dragalia Lost also celebrating their now third anniversary, you're likely to see people talk about it too.
"Stop making excuses for mediocre performance from a gacha game that set the high bar at launch, especially when gacha games are already held to certain standards and expectations," comments a user. "Mihoyo isn't celebrating any kind of milestone, let alone acknowledging that the first anniversary is worth celebrating."
Version 2.1 is in its twilight, with the expected Version 2.2 stream coming later in the week. That's not forgetting the online concert on 3 October 2021. The whole situation feels like a lot of rehashing of old problems, which isn't for us to fix. How much longer does the community need to wait for changes, or will the silent majority be satisfied either way? Which camp are you in?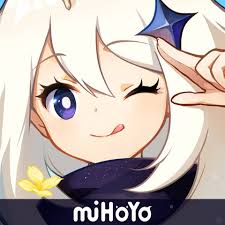 Genshin Impact
Android, iOS, PlayStation 4
Step into Teyvat, a vast world teeming with life and flowing with elemental energy. You and your sibling arrived here from another world. Separated by an unknown god, stripped of your powers, and cast into a deep slumber, you now awake to a world very different from when you first arrived.