Genshin Impact for the Nintendo Switch may have been delayed due to "weaker hardware", going by leaker Genshin Reports. The original announcement about Genshin's availability on the platform was made in January 2020, and there's yet to be any confirmation about its release. It's suggested that Genshin Impact will be coming to the Nintendo Switch later in the year, though of course it's not through an official source. Considering the possibility of an updated Switch model with better hardware, the game could be exclusive to the newer Switch as well.
An Xbox version for Genshin has also been put forward, though this, as well as the potential cross-save support, is mostly speculative at this point.
The game is known to be demanding enough that it's being used as a benchmark for phones, so the hardware issues on the Switch is pretty plausible to delay it even further, pending the release of a supposed Switch Pro.
Basically, availability of Genshin on Switch is yet another "wait and see" situation until the developers release a proper announcement detailing any issues regarding its release. We're already heading into the second half of version 1.5, and players starting fresh from the Switch will have a lot to catch up with, so that's another thing to consider, whenever it comes.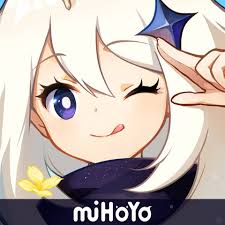 Genshin Impact
Android, iOS, PlayStation 4
Step into Teyvat, a vast world teeming with life and flowing with elemental energy. You and your sibling arrived here from another world. Separated by an unknown god, stripped of your powers, and cast into a deep slumber, you now awake to a world very different from when you first arrived.