It's no secret that HoYoverse loves paying homage to previous works in their games. From Honkai Gakuen to Honkai Impact to even Genshin Impact, you're sure to find recurring faces across the various games.
That's probably been its most obvious with Honkai Star Rail, a game with so many references to past HoYoverse titles you'd swear it was actually a sequel. I mean, it's got two Bronyas to make up for Genshin's deficit. In the case of some characters like Welt, it even has actual characters from Honkai Impact 3rd- you can't say HoYoverse doesn't love its history.
With that in mind, here's some characters we'd love to see make appearances in Honkai Star Rail
Rita Rossweisse (Honkai Impact 3rd)
An elite Valkyrie under Schicksal and Vice-Captain of the Immortal Blades, most might be more familiar with Rita as the scythe-wielding maid from Honkai Impact 3rd. Look, this entire list is just a pile of opinions so I'm not going to pretend that there's some moral imperative to put Rita in the game- I main her Umbral Rose battlesuit against the game's own advice and I just want to have her in another game where I think she might be good.
Considering she's yet to cameo in another game after Honkai Impact 3rd I wouldn't be surprised if she ends up paired with Durandal again in future titles- but if push comes to shove, I'd definitely prefer the sadist maid with the bangs covering one eye. Nothing business, it's just personal preference.
As for how she'd play in Star Rail, it's hard to imagine Rita as anything else but a Destruction or Hunt-path character. That being said Bronya and Seele being nothing like their Impact 3rd counterparts is a good sign that you could see these characters taking all sorts of new shapes in Star Rail.
Tighnari (Genshin Impact)
Thankfully, Honkai Star Rail has done a good job of clarifying that kemonomimis are a thing across the Hoyoverse, and that's exactly why we need Tighnari. If nothing else, seeing a techwear redesign of Sumeru's biggest nerd would be pretty great, and I'd get to keep making Greg Heffley jokes if they even keep his English VA for Star Rail as well.
Gameplay wise I'd also love to see what ways you could redesign Tighnari- HoYoverse has never been shy about changing up characters between interpretations, just look at the spear-using Raiden Shogun or Himeko using a briefcase. Even if they kept him as a kind of scholar, that's not stopping him from having some giant railgun or greatsword on him in Star Rail.
I can't imagine a smart character like Tighnari not being relegated to the Nihility path either- he basically seems like Dude Pela, and it'd be great to have a character have a version of Pela's kit that was actually good, god forbid..
Elysia (Honkai Impact 3rd)
Look. It would have been illegal to publish this article without mentioning Elysia. Despite debuting fairly late in Honkai Impact 3rd's story as part of the Elysian realm arc, Elysia is by and large one of the most popular characters in the game. Heck, she even got featured in the game's anniversary art. While many other side characters like the twins, Rita or Kallen all struggled to maintain any kind of presence in Honkai Impact 3rd the same simply can't be said for Elysia, who went on to get merch like themed earphones and scale figures.
As the second of the thirteen Flame-Chasers and master of the Elysian Realm, it's easy to see why Elysia is such a fan-favorite. She's mysterious, she's flirty, and the developers even openly admitted to making her outfit tighter just for the sake of showing off her curves. She even got her own animated cinematic as well as an ads in Akihabara for the conclusion of her story arc. It's clear HoYoverse loves this character, and I would honestly have her as the one most likely on this list to actually make an appearance in Star Rail soon.
Considering how good her Miss Pink Elf battlesuit is at dealing with crowds, I wouldn't be surprised if a potential Elysia in Honkai Star Rail ended up being a great Erudition character. That being said, I feel like Elysia is one of those characters whose personality is just as important as her design- meaning I doubt anyone would want to see another Miko-Sakura reversal if she ever came to Star Rail.
Artem Wing (Tears of Themis)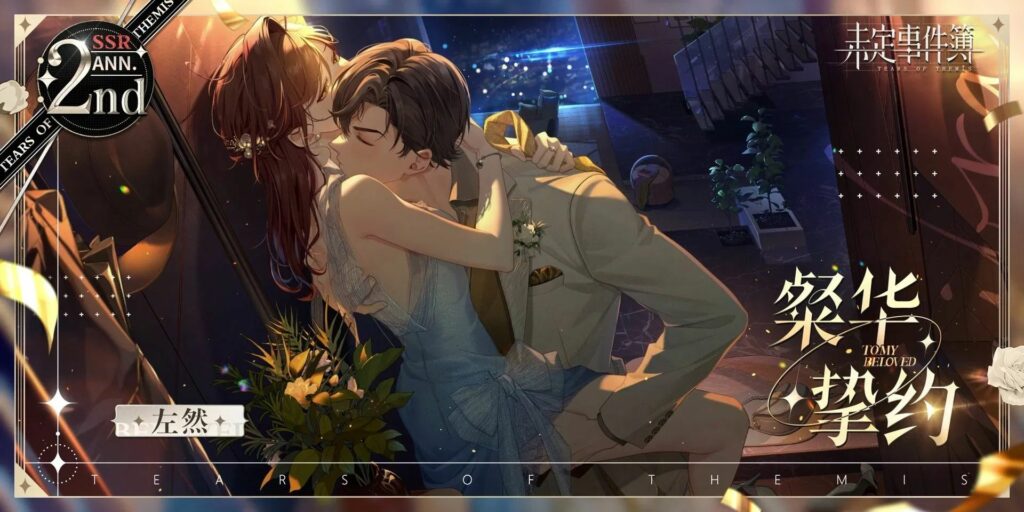 Honestly, considering how interconnected Genshin, Honkai Impact and Honkai Star Rail are it's kind of sad to see Tears of Themis hanging out on its own. Sure, it's in a more "grounded setting" but that doesn't mean the occasional character can't be isekai'd into space adventure time. Admittedly, I'm a little out of the demographic for Tears- but like a vegetarian at Arby's that doesn't mean I can't glance through the menu and decide one of these boys needs to pick up a pair of knives and start fighting space robots.
I wish I could go on to explain the lore behind Artem but basically all I know is that he's hot, and he's single. Apparently he's a lawyer? Maybe he could be one of the Stellaron Hunters, specifically the one that helps Kafka and Blade get out of their parking tickets or to solicit important documents. As long as he keeps his Japanese VA I'm all-in.
Just like how all men in Themis exist only to support the world's luckiest woman, it'd be shocking if Artem's Honkai Star Rail debut didn't put him in the Harmony path. He'd instantly be a top tier healer, too, since there's nothing more powerful than being soothed by a beautiful person.
---
Of course, it's important to note that for as much fun as returning characters are, it's great that HoYoverse is content to make entirely new ones for Star Rail, too. One of the strongest part of these games has always been their wild designs, and the fact we've gotten new fox girls instead of just constant retreads of Yae Sakura is great for the occasional heretic who doesn't like pink-haired beauties. Zenless Zone Zero, for example, seems to be following the Themis route of just being its own thing entirely- which rules because that game has a much stronger sense of visual identity than other HoYoverse titles.
Still, as someone who's been on the HoYo train since the Impact 3rd days, I'm glad that the possibility of these returning characters is even a thing. Not just because we get to see Himeko alive again, but just because you get to see so many new ways to interpret classic characters.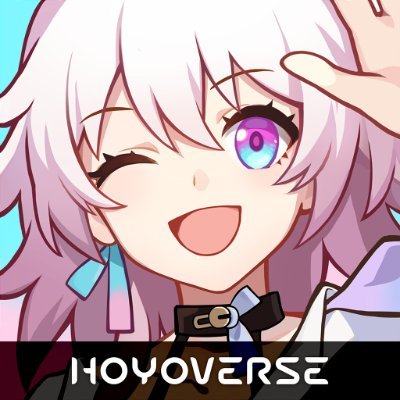 Honkai Star Rail
Android, iOS, Microsoft Windows
Honkai: Star Rail is an all-new strategy-RPG title in the Honkai series that takes players on a cosmic adventure across the stars.
---
Check This Out Next
---