Following unsavory allegations, Genshin Impact have announced a replacement for Tighnari's voice actor- Zachary Gordon, better known for his role as Greg Heffley from the Diary of a Wimpy Kid movie.
Gordon's voicelines will be coming to the game as part of the 3.6 update, for the English dub.
Since the announcement, Twitter has been abuzz in celebration- partially because they'd removed the old problematic VA, but even more importantly because the meme train has no brakes.
"Proud to be born in the same timeline that lets me play as Greg Heffley's fursona in Genshin Impact", writes Twitter user Bwaap.
Some fans have even reported seeing the all-caps phrase GREG HEFFLEY trending on Twitter, largely in reaction to the Genshin Impact announcement.
While Zachary Gordon has obviously grown quite a bit since his Wimpy Kid days, that doesn't mean those promo photos won't still be used against him, such as in this one fan edit:
Of course, one of the most striking parts of Diary Of A Wimpy Kid is its cartoony illustrations, fully embodying the spirit of a loser in middle school, and fans made sure Tighnari got that same treatment, too:
'But why stop there?' some fans ask, expanding the gifts of the book's visuals to other cast members of Genshin Impact.
It's always nice to see a community welcome a new voice actor- none of the jokes seem to come from any kind of malice, and both Tighnari and Greg are beloved characters by the Internet (even if one of them's a bit of a sociopath).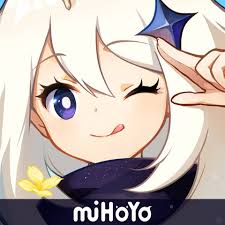 Genshin Impact
Android, iOS, PlayStation 4
Step into Teyvat, a vast world teeming with life and flowing with elemental energy. You and your sibling arrived here from another world. Separated by an unknown god, stripped of your powers, and cast into a deep slumber, you now awake to a world very different from when you first arrived.
---
Check This Out Next
---