In the upcoming update after the maintenance for Goddess Of Victory: Nikke later today, Rosanna will be made available for Commanders to recruit and join them in the Ark.
The maintenance period is scheduled to start from 1st of June 11:00 and ends at 15:00 (UTC+9). Alongside Rosanna, the update will also include the new event, Queen's Order as well as other in-game activities.
The new Nikke Rosanna is an Electric Code, Burst Type I, SSR Attacker class Nikke using a Machine Gun.
This will be a first impressions based on the newly released Nikke, and her overall performance and usability may change over time.
Suitable For Certain Use Cases (Values are based on Skill Level 10)
With 2 [PASSIVES] and only one [ACTIVE], Rosanna is very auto friendly which is great.
Her Skill 1 – On the Lam, is a Passive that activates after landing 120 normal attacks and gives the following effects to herself.
Concealment: She prevents herself from being the targeted by single-target attacks for 10 seconds (effect is lost if damage is taken)
Critical Rate is increased by 19.34% for three seconds.
The passive also has a secondary effect whereby after landing 10 normal attacks, Rosanna will dispell 5 buffs from two enemies with the highest ATK once per battle.
Her Skill 2 – Capo dei Capi, is also a Passive which triggers Concealment when entering battle that lasts for five seconds. Not only that, if a fellow Nikke goes out of action, the passive will trigger Frenzy which boosts ATK by 22.61% that stacks up to 10 times and lasts for 30 seconds as well as fills the Burst Gauge by 36.54%
Lastly, her Burst Skill – Vendetta is a 40 second cooldown Active that deals 1310.4% of her ATK as damage to two enemy units. Additionally, the skill will do 561.6% of her ATK as additional damage if Rosanna is in Concealment.
Rosanna definitely looks more suited for blitzing through Raid type content especially against bosses who focus more on single-targeted attacks. By being less of a target thanks to Concealment, the likelihood of her other Nikke's taking lethal damage would probably be higher. This would result in Rosanna triggering her Frenzy through her Skill 2 which will boost her ATK exponentially allowing you to get more points from the DPS values.
The problem however, is making sure that the right Nikke is sacrificed to fully activate Rosanna and get the most out of her Skill Kit. Preferably in any scenario keeping all your teammates alive would be the most ideal, but if you are simply doing DPS checks against the raid bosses, Rosanna definitely seems like a good character to have for those type of scenarios.
Her passive on her Skill 1 does sound great on paper as it Dispels 5 buffs from two enemies with the highest ATK, but with the proc value being relatively low at just 10 normal attacks, you would most likely pop it way too early into battle, which makes round type battles not favorable for Rosanna.
Rosanna is one of those Nikke's that fills a very niche use, if you could find a place for her in your raid content team, she would definitely make a fine addition to the roster. However if you are tight on draw tickets and are not focused on raid content, Rosanna is definitely an easy skip and you might want to hold your draws for the supposed Nier collab.
You may find further details regarding Goddess of Victory: Nikke and Rosanna at the official website.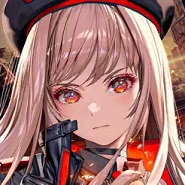 GODDESS OF VICTORY: NIKKE
Android, iOS
GODDESS OF VICTORY: NIKKE is an immersive sci-fi RPG shooter game, where you recruit and command various maidens to form a beautiful anime girl squad that specializes in wielding guns and other unique sci-fi weapons. Command and collect girls that have unique combat specialties to create your ultimate team! Experience next-level shooting action with simple yet intuitive controls while enjoying dynamic battle effects.
---
Check This Out Next
---