With the Bunny X 777 event coming to a close later this week, Goddess of Victory: Nikke has announced its newest upcoming event titled, "Queen's Order" which will be available after the maintenance on June 1st, 2023.
The event will feature Nikke Rosanna as she attempts to discover the culprit behind a targeted bombing attack that has her losing everything as well as having the people in her care and protection hurt. It is up to you as the Commander to aid her in her plight.
Alongside the event, Rosanna herself will also be available for recruitment during this period. The Attacker Class Nikke wields a Machine Gun called the Golden Thompson and could be recruited starting from the end of the maintenance on June 1st 2023 till June 15th, 2023 4:59:59 (UTC+9).
There will also be a new exclusive skin for Sakura called Midnight Stealth that can obtained through the Cash Shop.
Furthermore, the latest update will also feature a 7 day-login event which will run from the end of maintenance till June 15th 2023 (UTC+9) as well as a new Coordinated Operation challenging Boss Alteisen and a Solo Raid which begins on June 8th, 12:00:00 (UTC+9) and ends on June 15, 2023 (UTC+9).
Goddess of Victory: Nikke is available now for Android, iOS and PC. For further information regarding the upcoming Queen's Order event in Nikke, you may visit their official website.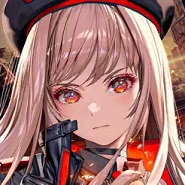 GODDESS OF VICTORY: NIKKE
Android, iOS
GODDESS OF VICTORY: NIKKE is an immersive sci-fi RPG shooter game, where you recruit and command various maidens to form a beautiful anime girl squad that specializes in wielding guns and other unique sci-fi weapons. Command and collect girls that have unique combat specialties to create your ultimate team! Experience next-level shooting action with simple yet intuitive controls while enjoying dynamic battle effects.
---
Check This Out Next
---