The Genshin Impact collaboration with KFC has been cancelled, or at the very least, likely indefinitely postponed. The overwhelming demand for the goods has meant far too many people congregating at the food outlets and violating measures put in place due to the coronavirus. The Genshin and KFC collab was meant to run until 21 March, before it was cancelled / postponed under the instruction of the Chinese government.
The event was concentrated only in outlets in Shanghai and Hangzhou, but those are still some of the most populous areas in the country, seeing fans arriving in droves. Purchasing a meal would  have given fans a KFC glider, custom recipe, stickers, buckets emblazoned with either Noelle or Diluc, and as a latest addition, Noelle or Diluc pins.
You'd likely have heard or seen on social media about people taking home the Noelle and Diluc standees as well, despite ostensibly not actually being purchasable goods. The collab, or at least the KFC gliders, are supposedly going to be made available globally at some point with details to come, but if it requires real life shop visits as it did in China, we can only assume a similar issue of overcrowding will occur. We'll have to see what the event entails when the time comes.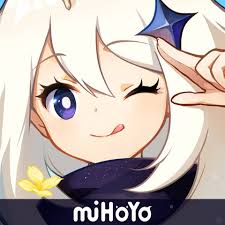 Genshin Impact
Android, iOS, PlayStation 4
Step into Teyvat, a vast world teeming with life and flowing with elemental energy. You and your sibling arrived here from another world. Separated by an unknown god, stripped of your powers, and cast into a deep slumber, you now awake to a world very different from when you first arrived.