As Princess Connect Re: Dive's English release gets going, Priconne is kicking off its third anniversary in Japan. The livestream with a bunch of news and good ol' mini games can be watched below:
There's of course, lots of goodies for everyone:
A total of 140 free rolls until 31 March 2021
Landosol Cup for extra free Jewels until 1 March 2021

Pick a character when you log in and watch them race to the end. Placement determines how many Jewels you get

Third anniversary celebration goodies

Jewels x 3000

Mana x 5,000,000

Heart Fragments x 50

Stamina (200) x 5

Divine Amulet x 50

Princess Orb x 50

Princess Orb x 50

3rd Anniversary Special Equipment Set

3rd Anniversary Custom My Page
For the third anniversary, Priconne Japan welcomes Shefi (localized name may differ) to the permanent 3-star line-up to the gacha, currently with a double rate up on 3-star characters. The base rate for 3-stars have also been increased to 3% from 2.5%.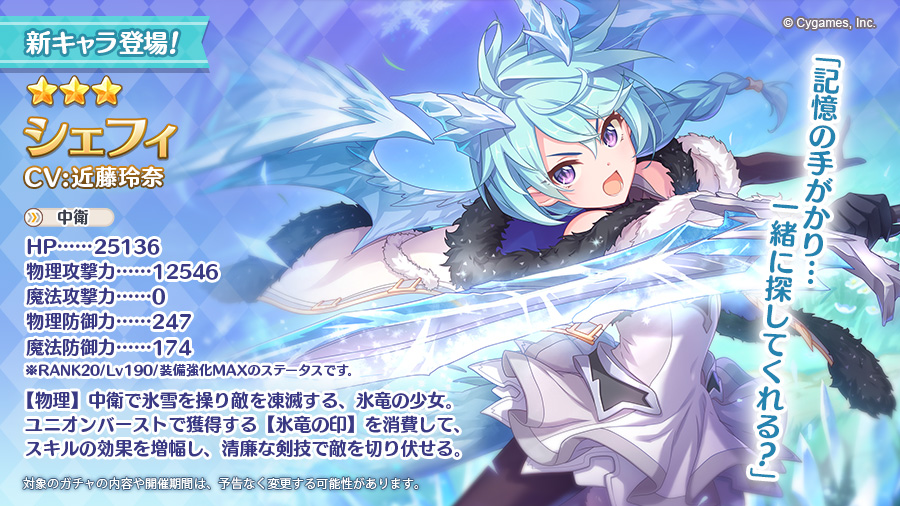 Little Lyrical, consisting of Misogi, Mimi and Kyouka, will be getting their 6-star upgrades as well, as previewed here! Further additions to the game include:
Extreme IV Dungeon
Character Name Search Function
The online Priconne Fes will also be happening on 20 and 21 February, so players should be able to expect even more news and goodies to come.
Princess Connect! Re: Dive
Android, iOS
A tale that resonates: the tremendously popular RPG, Princess Connect, is here for a global audience.
Princess Connect! Re: Dive is finally available worldwide! A blockbuster title that enveloped Japan and China with its success, the game arrives upon new shores thanks to an exciting collaboration between Crunchyroll Games, Cygames, and Funplex.