It's been a week since the closed Beta test of Diablo Immortal, and for a game whose launch garnered so much controversy, it's shaping about to be a pretty solid pocket RPG.
The key feature of this beta is giving us the first look at the Necromancer, a spooky character that summons spooky skeletons. There are of course some other new content updates as well, which have given us a lot of new content to explore. Here's our experience playing the Diablo Immortal closed beta test and playing as The Necromancer.
Necromancer
So let's start with the undead conjurer himself, The Necromancer. He's a pretty impressive unit due to the fact that he can summon all those spooky skeletons. He is able to summon skeleton soldiers, skeleton mages, and skeleton archers. In addition to the summoning game, players can play as a support build or output build.
Output Build (Chain Reaction)
The Necromancer has a passive ability that releases the corpses of your deceased enemies (this is passive as it has been since Diablo II). Players can use 'Corpse explosion' to detonate all the corpses in a certain range to deal damage and with only a short cooldown.
As you can imagine, corpses are very important to Necromancers. In addition to killing enemies, players can use the 'Grom Scythe" to produce more corpses. This skill makes a scythe slash in a certain range of the enemy to deal damage. Each enemy hit will produce a corpse. The combination of these two skills can rack up some high damage.
Skeletons Army
This skill is to summon enemies like skeletons and trolls to conquer your enemies, however, this doesn't work the same way as Diablo III. No skills can outright just summon a corpse. Instead, this skill comes in the form of an equipped gem. This means players can only buy it from the store or swipe it from the Elden Rift. This gem is a chance for you to summon an enemy you previously killed like a fire-breathing hydra.
These skills can be upgraded by using legendary equipment. For example, a normal skeleton soldier can be transformed into a powerful skeleton captain through the 'Crown of The Gilded Leash' outfit. This good old captain will follow the player until he dies but he can be summoned again.
The long-range skeleton mage can turn into a powerful Grim Reaper and become a melee fighter, with a relatively good cooldown. I would also suggest using "Bone Armor". This skill is to allows you and your teammates to get white shields to resist enemy damage.
Defend the Living
Of course, Diablo Immortal features a PvP mode as well and The Necromancer excels here as well as a support unit. The player can use "Bone Armor" to protect teammates, "Bone Wall" to block enemies and long-range attacks, and "Bone Spike" to fly while stunning enemies. The means you have a lot of options to help keep opponents off your team's back.
The downside of this is that the necromancer himself is a little on the frail side and then gets checked pretty easily if you're not careful. As such, it's best to keep behind your more meaty teammates as much as you can.
What to Expect from XP
If a player is under average level, their XP will get boosted. If you're too high above the average level, they'll be subject to an XP cap. This was to avoid excessive level gaps between players since it's not as fun when one guy is level 20 and the other is 72, resulting in new players not being able to catch up. Because the player's level is what will ultimately affect their skill in the game. This system will limit those players who are higher than the average world level.
In this closed beta test, I think it's pretty well adjusted. Not only does it take more time to ascend but the mission level caps at level 31. In the previous Alpha test, I encountered the cap at 50. The developers likely did this to help lengthen playtime, so that players don't reach the full level at once.
Although you get less experience from each mission, there are more daily tasks available. The beta test has increased the daily collectible tasks to 16 compared to the alpha where there are only 12. Players can get richer rewards if they can complete a total of 45 missions per week.
The Storyline
My current level is 43, meaning I've played up to around the first and middle parts of the story. There is more content in the beta test compared to the alpha test, such as more character dialogues, additional monster quests, etc. All of these quests will likely make the story more interesting for all the lore hounds out there, although I really have to get further to see more of them.
Using an External Controls
The developers also added the function of using an external physical controller for people that don't like using the touch screen. The controllers currently supported include most Xbox series controllers, Sony PS4 controllers, and Razer Kishi.
I'm currently using the Razer Kishi for my playthrough, and the addition of a controller does make the battle feel a bit smoother. It does however have a problem with button mapping as several keys such as selecting items still require the touch screen which makes it feel like the controller isn't completely implemented as it should be. Hopefully, this will be fixed by the game's full release.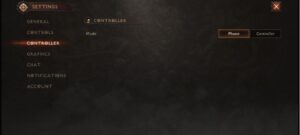 Hell's Gift Shop
The Diablo Immortal store has been added to allow players to get their hands on Battle Passes and monthly merchandise The game is not paid to win and these goods will not enhance the player's experience, it's all cosmetic. You can buy eternal orbs which can be used to purchase the goods in the shop including the battle pass or platinum which can be used to craft charms. The price for the pass is RM19.90 but it isn't super necessary to enjoy the game.
Thoughts
The Diablo Immortal closed beta server is currently live in Canada and Australia. The beta should however be launching in different regions one after another. This means players who did not participate this time will likely get another chance.
The Necromancer allows players to form different ways to play the game, which was a lot of fun. In addition, the optimization of controller support is good but still needs to be improved in some aspects. I hope that the official launch does not have mapping problems.
Beyond this, Diablo Immortal is looking to be a fun bite-sized version of the PC games, and considering Diablo IV has been delayed those looking for new content may find it a spicy little alternative.
If you want to know more details about the game, players can check out the official website.
For more information on the Diablo Immortal and its closed beta test, check out our interview with the game's director Wyatt Cheng.