French Bread announced today the 1.04 patch for Melty Blood Type Lumina, will fix the fan-described Noel Seagull voice, at least partially.
The patch contains various fixes for characters- as is standard of any fighting game, and you can read them on the Melty Blood website to see how they affect your character. It's available today for all platforms except Nintendo Switch, with that coming at a later time.
The Noel seagull voice refers to her fight voiceline, which plays as she gets hit. Noel lets out a shrill scream, which fans have mentioned was both loud and very frequent.
It was so bad that she would let it off multiple times within the same combo, and has been a point of concern since the first gameplay video featuring the character was uploaded.
According to the patch notes, however, that won't be the case for much longer. Aside from fixes to her Last Arc, here's what they say:
"Damage voice- slightly lowered damage and frequency"
It makes sense that they wouldn't go and re-record entire lines, considering it's something as minor as a single voiceline in a game. But for those who actually found Noel's screaming unbearable, they should at least take some solace in knowing that French Bread heard your complaints and are fixing it.
Not every character received buffs- many of the ones on the roster only had what the game describes as bug fixes. Characters deemed underperforming at launch, like Saber, however, did actually get big changes, with Saber herself having multiple moves tweaked to give her better Neutral game.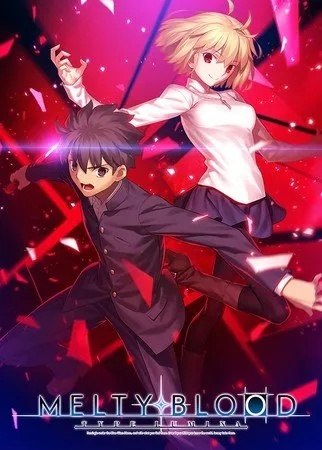 Melty Blood Type Lumina
Nintendo Switch, PlayStation 4, Steam, Xbox One
Explore an all-new MELTY BLOOD world from scenario writer Kinoko Nasu, based on the events of Tsukihime -A piece of blue glass moon-. Unique story events for each character give each playthrough its own feel, adding to the overall experience. Visuals have been updated with HD graphics, and include animation sequences by A-1 Pictures for special attacks. Dialog is fully voiced and will change depending on which characters are brought into battle, giving more insight into the characters' interpersonal relationships.