Hi guys! This is Wan Amirul from GamerBraves. Earlier this year I started as Junior Editor of this here GamerBraves, and before I knew it the year was ending already.
Admittedly, life has happened pretty hard this year. From recovering from a deadly global pandemic to re-entering a global pandemic, to whatever the hell China's doing (a multi-part special) to the release of multiple video games, the one thing no one can say about 2021 was that it was a boring year.
Before we get into the things we'd done this year, I also thought this would be a great time to introduce the rest of the GamerBraves editorial team, and the kick-ass work they've been doing all year.
Chances are if you've ever needed to look up how to do a tedious event in Genshin Impact, you've read one of Kit's guides. From Genshin Impact to Legend of Mana, she's all about helping players across their various roadblocks in videogames with her excellent work writing guides.
On top of that, she's also big into esports- She was jazzed up for The International this year, even catching games when they were in the middle of the night thanks to European timezones.
One part video editor and one part covering mobile games, Ben is a swiss-army knife of talents. He loves nothing more than to check out some of the latest mobile games coming out based on your favorite anime, such as his exhaustive coverage of not one but two whole titles based on That Time I Got Reincarnated As A Slime.
On top of that Ben also has his ear to the community, doing deep dives into issues like the removal of Ai Kayano from various mobile games to set the record straight. He's also an incredible film buff, and is our go-to-pick for reviewing various movies like this year's Mortal Kombat movie and most recently, The Matrix: Resurrections.
Anime, movies, Oreos. These are just few of the things that make Alex tick, and two of three things he regularly writes about. Alex has a variety of interests niche even in gaming spaces, and puts them to great use to make sure he gets a community-level understanding of a variety of topics such as his investigation into players leaving Genshin Impact for Cookie Run Kingdom, or his deep dive on Tsukihime and its most important character, Neco Arc.
As a man of niche tastes, Alex appreciates the finer things in life, like JoJo's Bizarre Adventure, Pokemon and Cowboy Bebop.
Bringing You The Best
One thing we're really proud of this year is just how much great games content we got to bring you, as some of the first outlets to do so. Just this year alone we were among the first to bring you previews for titles like Diablo Immortal, Elden Ring and Guilty Gear Strive.
These weren't just prestigious titles to cover- they were games we're personally invested in too. Elden Ring and Guilty Gear were personally some of my most anticipated titles, and getting to cover Guilty Gear as religiously as I did- even my adventures with the game all the way to my drowning in pools at EVO.
As a Souls fan, Elden Ring was no slouch either- it was exciting to discover the world co-created by George RR Martin and Hidetaka Miyazaki ahead of anyone else, even if it cost me three days just to beat Margit, The Fell Omen.
Meanwhile, with Diablo Immortal, it was great to be a part of this game's story- from a laughing stock at Blizzcon to a game with its own dedicated fanbase eagerly awaiting the next big update and Technical Alpha for the mobile Diablo spin-off.
Our Favorite Games This Year
Of course, there's lots to love in the games themselves that came out this year. This year saw so many great releases, such as the excellent Ratchet & Clank: Rift Apart which brought an absolute visual delight and shows that going PS5 exclusive can sometimes work big in your favor. From its charming characters to downright absurd guns, it was a blast to play through this interdimensional adventure.
I wouldn't be a Monster Hunter fan if I didn't call out Monster Hunter Rise as another big title this year- the changes it made to the Monster Hunter formula were great- though I wouldn't be lying if the game's post-launch support didn't kill the hype a little.
I also wanted to give a shoutout to two new IPs that came out this year- Returnal is an excellent game that exceeded my expectations and actually got me into the rogue-lite genre, blending the atmosphere of the Space Jockey scene from Alien with great gameplay to create an experience I thoroughly enjoyed, even if parts of my soul withered into dust whenever I lost a perfect run.
The other one was Destruction AllStars– again, I'm not that big into driving games. But the idea of an arena fighter where you drive around in your cars smashing into each other, complete with an incredibly diverse cast and "Hero Vehicles" that I still desperately want models of- was just too much fun to pass up on. Better yet, the game runs excellently on PS5, and the sensation of my adaptive triggers flapping to tell me my car is basically one hit short of breaking down into scrap was such a great feature that it's burned into my memory for good. It also helps that the developers were incredibly cool guys, and talking to them about just wrecking things was a ton of fun.
Interacting With The Community
It wasn't all staying in and playing video games either- this year the GamerBraves editorial interviewed a who's who of people in not just the games industry, but the wider pop culture sphere.
These include John Cho, Andre Nemec, Daniella Pineda and Mustafa Shakir from the well-intentioned but ill-fated Live Action Cowboy Bebop, to even getting a chat with Masaru Oyamada of Legend of Mana fame-.
In what was ostensibly a great year for Monster Hunter, we even got to talk to Ryozo Tsujimoto about Monster Hunter Stories 2, discussing all manner of fun things related to the monster collector where you can make an Aptonoth KO a Rathian.
We also managed to have words with Sohei Niikawa from Disgaea RPG for mobile– with our own interests being so aligned to mobile games and JRPGs, having an interview at the intersection of the two like this was a great time.
It wasn't just long-beloved games either- we managed to get an exclusive interview with the team working on Marvel's Midnight Suns– the upcoming tactics game featuring Marvel Characters, ahead of their own deep dive on the title.
And finally, as a strong proponent of tabletop gaming, I personally was absolutely thrilled to interview James Wyatt from Wizards of the Coast to talk all things Fizban's Treasury of Dragons. Be it something we loved or something important to you, the readers, it's been an absolute thrill this year.
It's not just celebrities either- we also chatted with multiple Malaysian Genshin fans over at Hoyo Fest just a few weeks ago, and helped a lucky few Malaysian fans get to meet Henry Cavill to geek out about The Witcher Season 2.
Last but certainly not least, we were proud to be on the jury for The Game Awards 2021- our second year in a row, too. As one of the biggest game events every year, we were proud to make sure we played our part in making sure great games were given their limelight such as this year's Game of the Year, It Takes Two.
Bringing You The Best News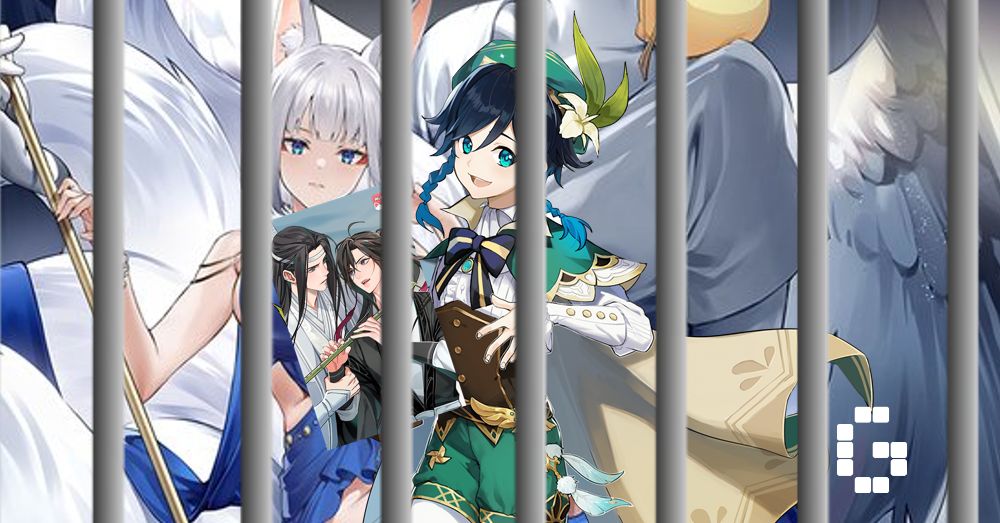 Of course, there's more to being in the games media than just playing videogames and chatting up people who've co-starred with Karen Gillan. This year like every year the GamerBraves Editorial team has worked hard to bring you accurate reporting of the news in the industry, such as China's increasingly stringent regulations against minors to even their disdain for the term "waifu".
It's not just that- we had our fingers on the pulse all through the backlash against miHoYo during Genshin Impact's Anniversary- backlash so bad that other games started getting review-bombed, too.
We also published our own investigative piece on Crunch in Malaysia, where we talked to even more leading industry minds about what it's like being a huge hub for support studios in the region, facing escalatingly high demands from the industry.
Our Own Pet Projects
Finally, this year also saw the taking off of two big GamerBraves projects- that is, our podcast, The Brave Room as well as the GamerBraves Newsletter. While our schedules may have fluctuated The Brave Room is almost 50 episodes strong- with every episode a look under the hood at every topic from niche genres like Monster Collectors to laid-back interviews with key industry figures like Anisa Sanusi and Xian from Team Razer.
Meanwhile, our Newsletter has been the go-to place to get GamerBraves content ahead of anywhere else. With over 600 subscribers, you guys have shared your thoughts with us on all sorts of content in the Newsletter such as our feature on Xbox's performance in the SEA region, to even an analysis of miHoYo's aforementioned PR blunder.
We're still growing, and sometimes the road upwards isn't as straight forward as a vertical climb. But just as our team is trying every day to improve as journalists,
Here's To The Future
No matter what 2022 brings, we're glad to be on this journey with you, the readers. Be it the next big mobile game or that triple-A game someone on the team's desperately looking forward to, there's so much to look forward to in 2022.
Heck, just off the top of my head, between Elden Ring, Strangers in Paradise: Final Fantasy Origin and the eventual release of Diablo: Immortal, there's a lot to twiddle our thumbs over as we wait for the calendar to roll over.
My point is, gaming looks like it's gonna be pretty great next year. And from all of us here at the GamerBraves Editorial team, thank you for allowing us to continue doing what we love to do. Happy holidays, guys.
-Wan Amirul, Junior Editor, GamerBraves
---
Check This Out Next
---