It's been a bit since the world at large received Disgaea RPG, the mobile spin-off of the titular Disgaea series. We take a little time with Nippon Ichi Software's President, Sohei Niikawa, for an email interview regarding Disgaea RPG.
Is there a particular reason why Disgaea RPG uses an active-time turn-based system instead of the main titles' strategy RPG system?
Disgaea RPG is a mobile game, and I think that the fun of playing Disgaea series is based on developing characters. During the development process, we focused on the mobile experience and unique control gestures of mobile players. We hope that fans will enjoy it regardless, as the fun will never change.
Ed. note: The previous games are SRPGs which were console releases, though a number of them have since seen mobile ports themselves.
What about Disgaea RPG's crossovers / collaborations with other IPs?
We've had a number of famous IPs in the Japanese version, including non-Disgaea ones from other studios. We're always listening to our audience and finding more chances to work with others in the future!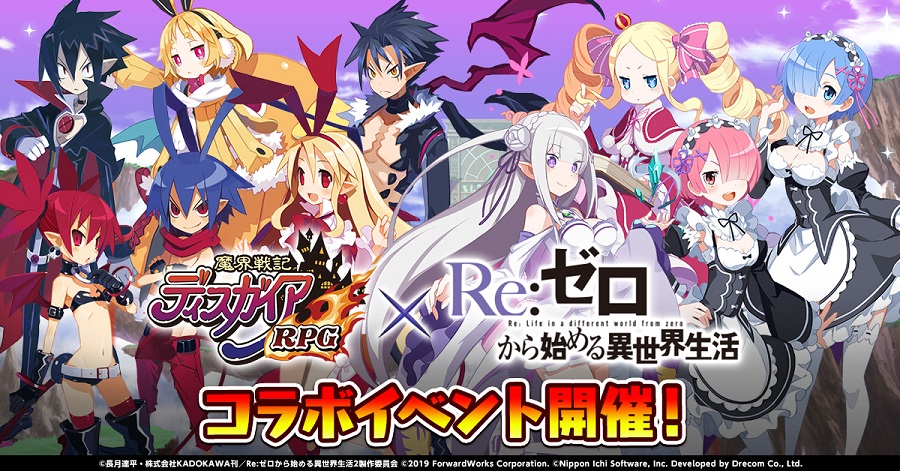 In the Disgaea series, one of its unique features is having a character upgraded all the way up to Lv. 9999. It can be pretty shocking to newcomers, so what would you say to them?
Lv. 9999, and dealing unthinkable amounts of damage is one of the most exciting things in the series, where players can build their character whichever way they want. I can give one tip: persistence is gold, so just focus on raising your favourite character every day and you'll hit that target!
Will there be original characters coming soon?
Yes, we have designed some and are planning to show them in future updates. Most of them will be announced during a regular story event. Besides that, there's the Main Story and raid events where you can see these original characters be part of the story, so please stay tuned.
What other classic gameplay elements will you be bringing to the mobile game?
We've already implemented a number of them, and we're still working on refining and adding on to them. The mobile game system's doesn't just bring in the familiarity from the series, but we've put in a lot of effort so that existing fans and newcomers will be able to fully enjoy our "most evil RPG".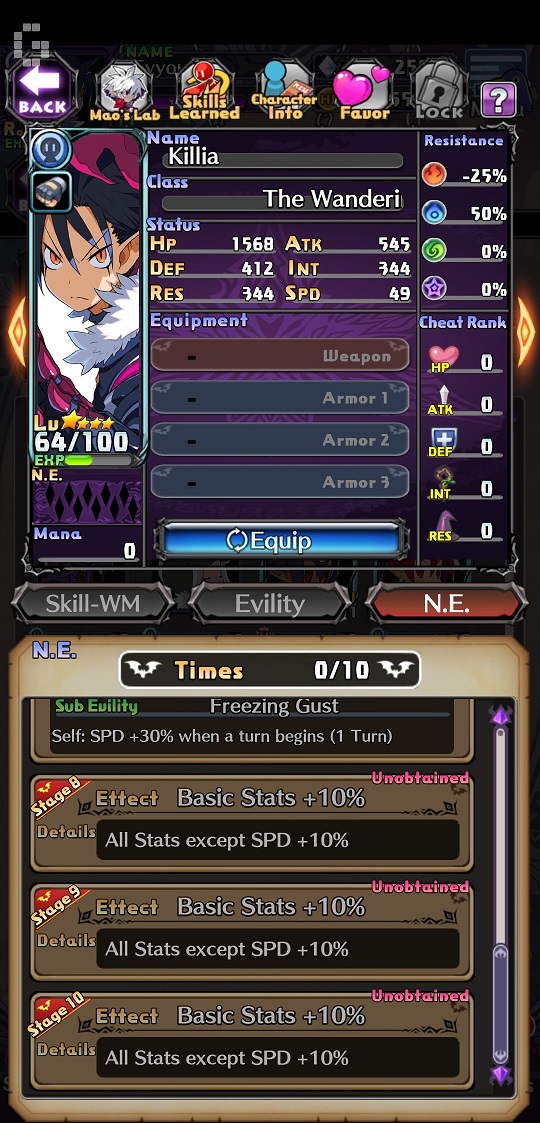 Due to the different release dates, content schedule can be expected to differ. How do you decide update schedules and improvements?
We've made changes to match the playstyles of the regional players, taking in their suggestions. We're working to keep to an update frequency of 1 to 2 months, with new events every week for players to enjoy more stories from the Disgaea series. Be sure to not miss out!
How is balancing done, so that F2P players and spenders don't have a wide gap?
The design follows the Japanese version, so most of the time we adjust based on how much time players take to complete a level. We also consider that players will spend different amounts of time on the same game, so special goodies will be provided to ensure players can have a good experience in Disgaea RPG while they build their favourite character.
Speaking of which, the Disgaea series also achieved 5 million sales worldwide, with a celebratory message from Sohei Niikawa himself to commemorate the milestone. What else is there to say except congratulations, and here's to more evil goodness? The Japanese release of the game is steadily approaching its second anniversary – global players best keep an eye out to see what they can look forward to!
DISGAEA RPG
Android, iOS
The most evil RPG is available on mobile devices!
---
Check This Out Next
---