The Yelan trailer for Genshin Impact dropped today, as was the natural flow of the buildup towards a new character release in Hoyoverse's extremely profitable game.
As far as trailers go, it's fairly standard- the Yelan Trailer shows how the hydro bow user fits into the world of Genshin Impact, and features an action sequence to show off her kit before you can start pulling for her and find out for yourself. However, one thing that Yelan features more prominently than other trailers, apparently, was her ability to awaken people's fetishes.
This isn't the first time she's done this, either- back when the character was first revealed via png, the internet already fell in love with her slick design. However, the release of the new preview takes it to a whole other level as the internet decides their role in this relationship with a fictional character.
The trailer features what can only be described as extreme levels of girlbossing, as Yelan ties up, steps on and otherwise beats up groups of Treasure Hoarders. And as always, the internet took notice and discovered something new about themselves.
"This is so horny of a character demo wtf kldsjfodsijfoidsj", writes Twitter user JustMiyuzuki. "Anyway i will be whaling on her".
Some want to even give more to the fictional character  than their hard-bought primogems- were she real, they might even find their vocabulary reduced to "yes" and "woof".
"She can do whatever she wants with me and I won't even complain. In fact, I will say thank you instead.", writes another Twitter user, V.
"add an option where we can beocme a treasure hoader (sic) please", writes another user, DailyDiona, seemingly jealous of the physical abuse displayed in the trailer.
Comments like these are a great reminder of how Genshin Impact got as popular as it did- people genuinely like the game's characters and art design, and the trailers blend enough actual information about the character in the game with their personality to become genuinely enjoyable to watch, rather than just being an ad for the next banner.
Still, though. Hydration is important.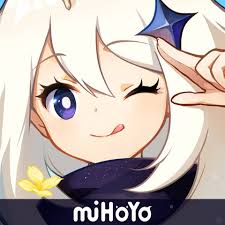 Genshin Impact
Android, iOS, PlayStation 4
Step into Teyvat, a vast world teeming with life and flowing with elemental energy. You and your sibling arrived here from another world. Separated by an unknown god, stripped of your powers, and cast into a deep slumber, you now awake to a world very different from when you first arrived.
---
Check This Out Next
---