Celebrating 30 years of Sonic, Sonic Origins is a remaster of some of the earliest Sonic games for fans new and old, and for us to review. Sonic Origins is a collection and remaster of Sonic the Hedgehog, Sonic the Hedgehog CD, Sonic the Hedgehog 2 and Sonic 3 & Knuckles. 
Because Sonic Origins is a 4-in-1 game consisting of titles that are nearly 30 years old at this point, this review will not cover much on the story or gameplay like our other reviews, but more on its features. Also, while Sonic Origins is available on Switch, Xbox One, Xbox Series X and S, PS4, PS5 and Steam via PC, this review is based on the PS5 Digital Deluxe Edition of the game.
Features
This remaster isn't just a 1:1 version of the original ported to modern consoles, there are also neat quality of life changes. Each of the 4 games in Sonic Origins can be played in either Anniversary Mode or Classic Mode. Anniversary Mode gives you infinite lives and lets you play in an updated 16:9 aspect ratio. Classic Mode lets you play the game in 4:3 aspect ratio like the originals, but you can get a gameover if you run out of lives. Each of these modes is separate with its own save files.
Because Anniversary Mode lets you keep going no matter how many times you die, I find it a lot more accessible to new players. It's also a great way to get better, especially if you're into speedrunning, since you can keep retrying the stage with different strats to get a better time. In my case, since I'm pretty impatient and prone to dying, it's a welcome option.
Beating the game also unlocks Mirror Mode, which flips the game horizontally. So if in normal gameplay you move from left to right, Mirror Mode has you move from right to left. It's basically the same experience, just a little bit more challenging since it's tripping up your sense of direction. Veteran Sonic fans should find this a fun change of pace.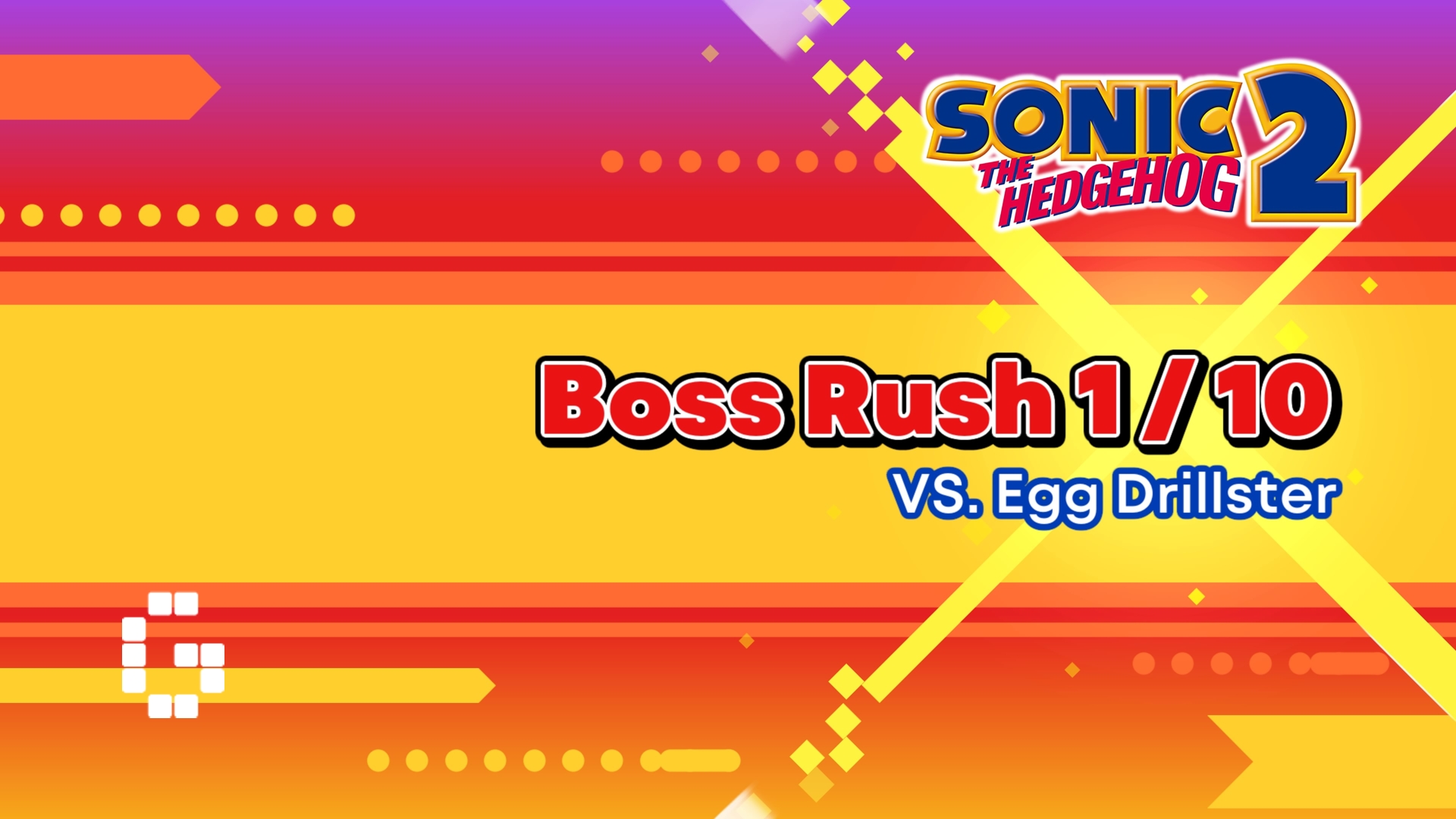 Besides these modes, each of the 4 games also has their own Boss Rush mode. As the name implies, Boss Rush mode lets you fight each boss from their respective game in order. Like Mirror Mode, this is also a nice change of pace from running around the whole stage.
Specifically to Sonic 3 & Knuckles, there is also the option to "Play Blue Spheres", the minigame that you can find in the game.
Besides the 4 main games, there's also Story Mode which lets you play all the games in order continuously with your save file carrying forward from one game to the next. Then there's Mission Mode, which are smaller preset stages where you try to complete a specific task, like defeating x enemies within y time and try to get the best score.
Each of the 4 games also have their specific enhancements and changes. For example, there is the option to play Knuckles in the first Sonic game. Most of these additions are great and basically improve the gameplay experience as a whole.
Museum
Besides the 4 games + Story/Mission Mode, Museum is the other main feature that can be accessed on the main menu. It's basically a big gallery for Sonic art, music, and other content which longtime Sonic fans and those new to Sonic would greatly appreciate.
For me, as someone who's new to Sonic, one of the things that really caught my attention is being able to view the old Sonic games' box art for the Sonic Mega Drive console they originally released. We can even compare the differences between the box art for each game in all 3 regions (US, UK and JP). Call it a history lesson if you may, but I truly felt enlightened from being able to learn more about a significant part of gaming history.
The Museum in Sonic Origins contains a lot of these kinds of content, from character designs to even the super cute Sonic Mania Adventures animated shorts. A lot of the content can be unlocked by playing the game normally or through spending Coins, which is the currency players can collect from each stage, or in Missions and Boss Rush Mode. 
Presentation
Obviously, the gameplay and graphics of Sonic Origins are pretty retro. However, one thing that looks super good and polished is the animated cutscenes. These are animated very well, like modern Tom and Jerry cartoons, and end up being very fun to watch.
The music that plays on each stage is also quite pleasant and fitting. Apparently, many older fans don't like Sonic 3 & Knuckles music, because the original had copyrighted music from Michael Jackson, so SEGA had to change it for Sonic Origins. While some have criticised the quality of the new music itself, to me, the new music sounded fine.
DLC and Pricing
This is the main issue that a lot of players have brought up. For the DLC, the overarching complaint is that it's confusing, unnecessary and predatory, which I can see why. The image above shows what kind of content players can get from purchasing a specific edition or DLC of the game, and you can see that character animation in the main menu and camera controls over the main menu islands are locked behind the Premium Fun Pack or Digital Deluxe Edition, for example. 
As mentioned previously, this review of Sonic Origins is based on the Digital Deluxe Edition on PS5, and honestly, the additional content that we get on the main menu isn't worth it. Each game (Sonic, Sonic 2, etc) on the main menu has its own island, where you can see Sonic, Dr. Robotnik and other NPCs hanging around. With the DLC/Digital Deluxe Edition, you get to control the camera and look around them. That's all. It's so underwhelming that I don't understand why this wasn't included in the base game in the first place.
Also, the pricing—the Digital Deluxe Edition, which includes the Premium Fun Pack and Classic Music Pack, is just 5 USD more expensive than Standard Edition (On Steam, it's RM 20 more expensive). With the additional content being worth only that much, I'm confused as to why the DLC is sold separately in the first place when it's basically always better to get the Digital Deluxe Edition.
Then there's the issue of the game's price itself. On Steam, the Standard Edition is RM 149, while the Digital Deluxe Edition is RM 169. Even though we're essentially purchasing 4 games in 1, but to pay that price for 4 games that are about 30 years old is way overpriced, even with the new features. The worst thing is that SEGA delisted the individual games from Steam, so the only way to play them legitimately on PC for example is by buying Sonic Origins, which is annoying especially if you want to only buy and play just 1 game.
Closing Thoughts
Sonic Origins is a solid remaster overall. The new features are nice and even though there are bugs here and there, there's nothing game-breaking or too frustrating. The biggest issue with the game is not the content itself, but how SEGA tries to sell it. 
Thus, for people who want to play the original Sonic games, is it worth it? I would say no. Even though it's a great way for new people to get into the Sonic games, just save yourself the RM 149/169 and download the original Sonic games on mobile, which are free to play. Sure, complain all you want about the ads or mobile being an inferior platform (Bluestacks/emulator is still a legit option to play on PC, by the way), but between playing the games for free and spending over a hundred ringgit, it's clear which is the better option.
Pros
Cons

Great way for Sonic fans and newcomers to get into classic Sonic

WAAAAY overpriced

The new features and changes are good overall

Confusing and unnecessary DLC

Museum is a fantastic way to look back at Sonic history
---
Check This Out Next
---