That Time I got Reincarnated as a Slime ISEKAI Memories just dropped its Christmas event, unveiling new units and event stages. This new event and banner, Maid for the Holidays, adds wind-element characters. Besides the new story content, here are all the new characters we're getting:
Battle Characters
5★ [Queen of Yule] Luminus Valentine
4★ [The Bold Servant] Shion
Protection Characters
5★ [The Faithful Housemaid] Shuna.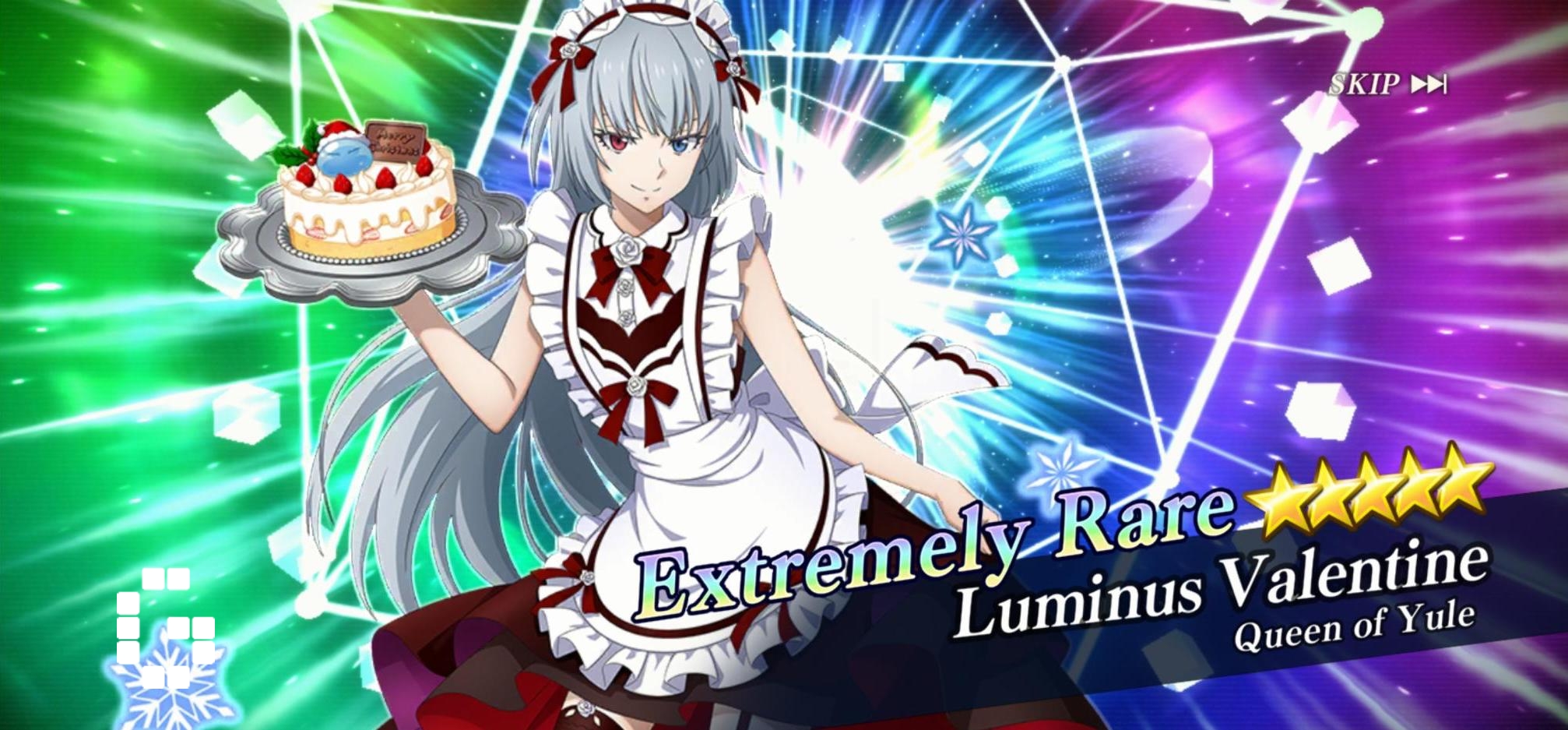 Luminus is a wind element battle character who deals physical damage and has a single-target nuke. Her first skill is Nightmare Strike. Despite the name, it is actually a healing ability that heals all allies by 20% of their max HP. Even though it heals 5% less HP than Treyni, it also costs 5 Skill Points less. This makes her a strong alternative to Treyni, who is the best healer in the game.
Her second skill is a Soul Change, but it is unique because it changes 1 Soul of Divine Protection and 1 Soul of Secrets each into Soul of Skills. Luminus is the support character that Wind teams desperately needs—a fantastic unit that makes one of the most overpowered elements even better. If you're planning to invest in Wind team, we highly recommend pulling for her.
[The Faithful Housemaid] Shuna is a wind element protection character who buffs wind ATK by 16% and water ATK by 8%. Her Divine Protection increases your team's guard rate by 60% and the rate of Soul of Skills gauge increase by 50%, both effects for 3 turns. This makes her really defensive. Most of the time, 5★ protector Veldora and even Charybdis would be better protection units.
Lastly, [The Bold Servant] Shion is a free unit that all players will get by logging in. She is basically the Slime ISEKAI Memories Christmas event version of 4★ Dark Benimaru. Because the event will provide a lot of avenues to upgrade and awaken her, she is worth investing in, even though both of her skills are pretty bad.
Follow the game on Facebook for more updates. You can also check out the following content we have for the game:
SLIME - ISEKAI Memories
Android, iOS
Enter the world of That Time I Got Reincarnated as a Slime in a new 3D battle RPG! You won't want to miss this riveting, new adventure that brings together your favorite series characters—Rimuru, Great Sage, Gobta, Shion, Shuna, Benimaru, Gabiru, and more—and introduces brand new ones!
---
Check This Out Next
---