While we already made a tier list for Slime ISEKAI Memories a few days ago, this one is specifically for characters who fight on auto. While the game already has an auto clear feature that is Parallel Processing, it's unfortunately missing from events such as the Diablo event.
This tier list will be useful for those who Slime ISEKAI Memories players who plan to let their characters fight on auto.
Here are a few things to note before going into the tier list:
The game's auto AI is dumb
It will use cheap skills whenever possible. This means that AI will almost never use powerful, expensive skills like Rimuru's All of Creation (35% ATK buff). Skills are basically an afterthought. It'll also use Soul of Combos (ultimate) on enemies that could have been finished off with a normal attack instead of saving it on a different target.
Soul change skills are the best
Since the AI is always using cheap skills, you get the most mileage out of Soul change skills (i.e. change 2x Soul of Divine Protection into Soul of Secrets). They're cheap and the AI uses them more effectively to deal damage than other skills.
Elemental advantage is king
While we'll still rank the characters based on how they perform, if you have a team that can exploit the enemy's weakness, they are top tier.
With that said, here's the tier list for those who plan to auto their way into Slime ISEKAI Memories.
S Tier
No SS tier like in the manual tier list. There's no unit that is that dominant in auto battle. The gap between S tier and A tier is pretty close.
[The Black Progenitor] Diablo
Diablo is basically designed just to be the best at grinding his event. Both of his skills are not only cheap, they are really good. His first skill is a self-ATK buff and an extremely useful dark-element debuff, while his second skill is a Soul change. The ONLY drawback is that his Soul change only changes 1 Soul, instead of 2 Souls like other 5★ units.
[Arch Golem] Beretta
Another dark team staple, Beretta has a soul change skill as well as a semi-useful 40% guard penetration/10% pierce rate buff that's cheap enough (40 points) to be used with a fair amount of consistency. Enemies guarding is a common enough occurrence that makes it more useful than 90% of the other skills out there.
[Tempest Star Wolf] Ranga
As a Space character, Ranga has identical skills with Beretta, just that his guard penetration buff provides 30% increase instead of Beretta's 40%.
[One of the Oldest Demon Lords] Milim Nava
Earth/physical Milim has a Soul change and a decent DEF buff. While offensive skills are generally preferred, in auto battle, with the AI making dumb decisions, it's usually better to be safe than sorry.
[Manifestation of the Dragon] Milim Nava
Basically a dark version of earth Milim. Has a single target nuke instead of a multi-target one, but with an even more niche second skill that raises critical resistance.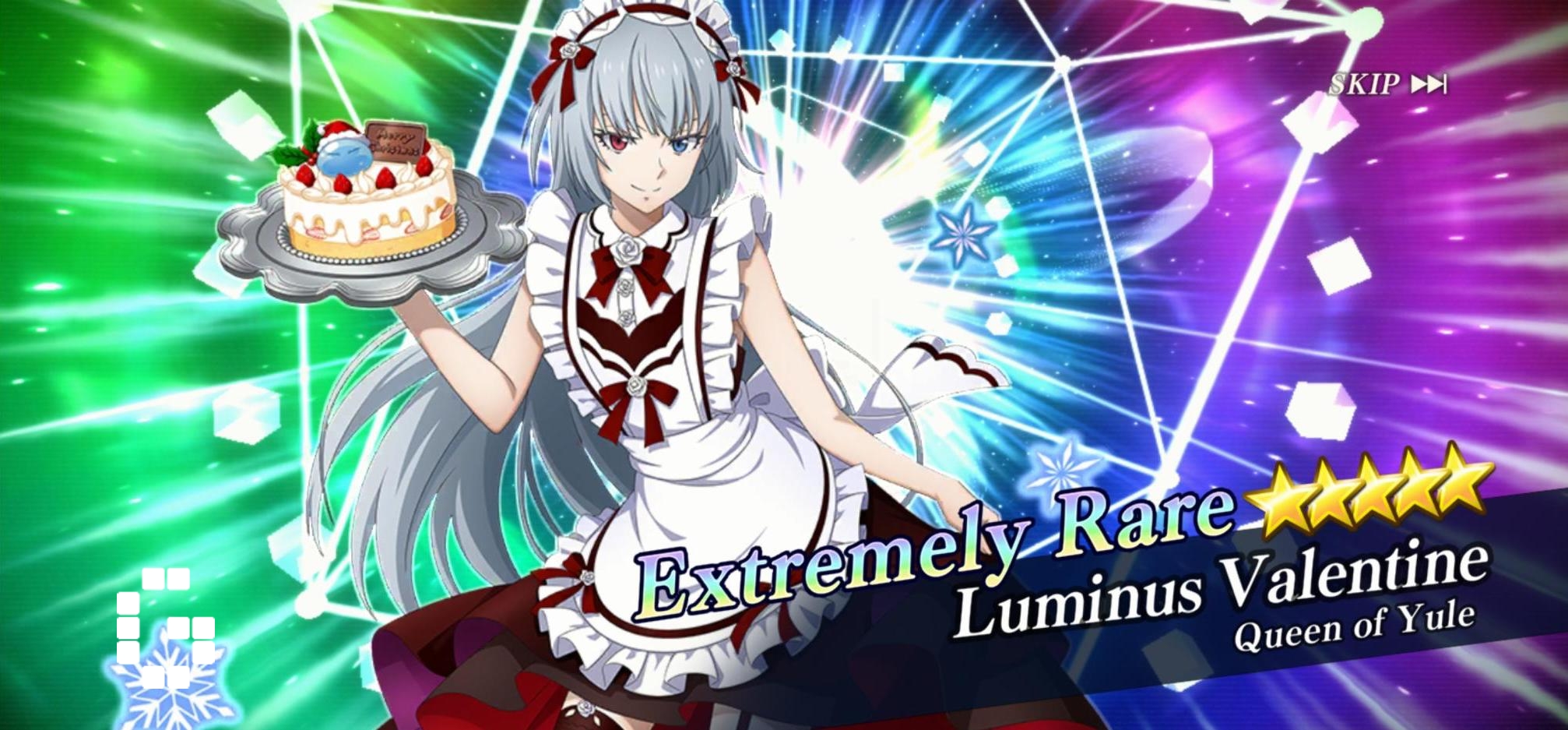 [Queen of Yule] Luminus Valentine
While the AI may choose bad moments to heal your team, Luminus is the only character in the game who can change 1 Soul of Divine Protection and 1 Soul of Secrets into up to 2 Soul of Skills. Good for increasing DPS and maintaining survivability of your auto team.
A Tier
Unlike those in S tier, where the AI is smart enough to use their skills to have enough impact in fights, the characters here either rely on JUST Soul change or a combination of other skills, but still provide less impact.
[Conqueror of Flames] Shizue Izawa
Your go-to fire DPS, as a Soul change user, Shizu is great. Unfortunately, expect the AI to waste skill points increasing your team's stun evasion rate. There's just not a lot of enemies who stun in the game.
[Holy Princess] Shuna
Has an identical skill set as Shizu, but for light teams.
[Spy in the Shadows] Souei
Souei is a bizarre case in that he has a Soul change, but it costs more skill points than other Soul change skills, which is a bit of a bummer. Thankfully, his DEF buff is cheaper than all the other DEF buffs, so he's a good pick for auto teams to help keep allies alive longer.
[Pink Ogre of Heavenly Light] Shuna
Yes, Wind Shuna has the lowest stats out of all the 5★ characters in Slime ISEKAI Memories, but she has a soul change plus a DEF buff, basically a weaker (but still useful) version of Earth Milim.
B Tier
Characters whose skills are rendered more or less worthless thanks to the game's auto battle AI. You'll only want to rely on these characters for their stats and element type, nothing else.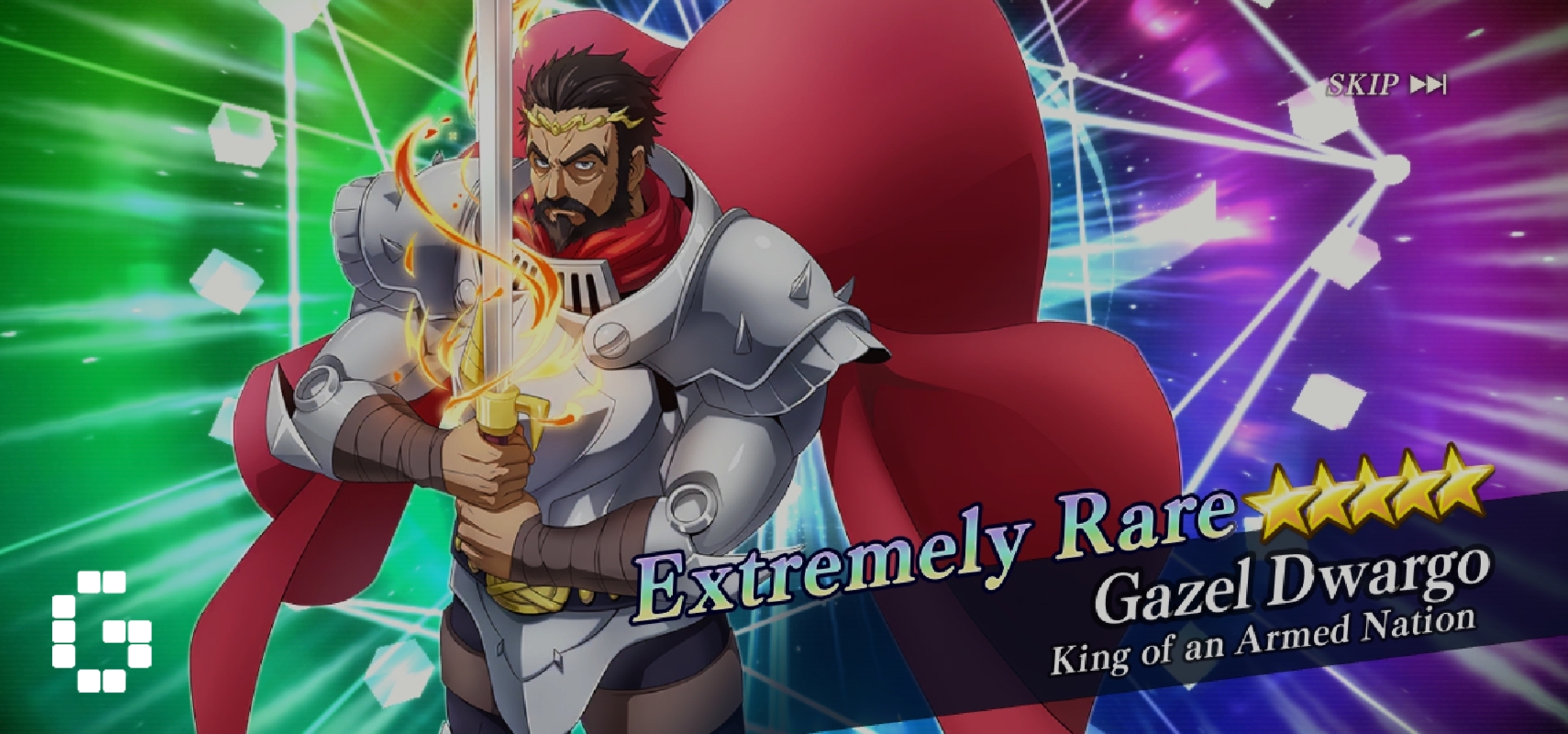 [King of an Armed Nation] Gazel Dwargo
The king of single-target nukes, Gazel is a light element character. His awesome self buffs are made far too inconsistent thanks to the game's auto AI. Consider yourself extremely lucky if the AI actually uses his ATK buff just before his ultimate, which is far too inconsistent.
[Samurai General of Hellfire] Benimaru 
Benimaru, who's a fire damage dealer, also has a self-buff. Suffers the same problem with Gazel. His second skill, which reduces a single enemy's pierce power, is a waste of skill points under the AI's command.
[Awakened Demon Lord] Rimuru Tempest
A dark-element version of [Samurai General of Hellfire] Benimaru, but instead of buffing his ATK, he buffs his crit rate and damage. Also has a pretty lacklustre second skill.
[Chancellor of Tempest] Rimuru Tempest
Space Rimuru has a good DEF buff that lasts 2 turns. That's about it. You'll almost never see the AI using his fantastic ATK buff due to how much it costs.
[Steel Annihilator] Shion
Both of Shion's skills are useless. The great pierce buff is too expensive to be used, while the poison evasion buff is too situational. Nevertheless, still use her in dark teams.
[Instructor of Flashing Sword] Hakurou 
Very similar to Shion, but for wind teams. Hakurou's first skill is too expensive and the second skill which reduces an enemy's counterattack rate is too random to be reliable.
[Dragon Majin] Milim Nava
I think you're starting to see the pattern by now. Milim's godlike Soul of Combos buff will almost never be used strategically by the AI. At least her guard penetration buff is somewhat serviceable.
[Seal Releaser] Veldora Tempest
Dark version of Wind Milim, nuff' said.
[Budding of Deep Green] Treyni
Unfortunately, healers suck under the AI's control. It just doesn't know when to heal. Treyni, the best healer in the game, is a victim of this.
[Harmonizer of Monsters and Humans] Rimuru Tempest
Water Rimuru suffers the same problem with Treyni, being a healer. His other skill, which reduces an enemy's Soul of Secrets gauge, is also basically made useful thanks to AI.
C Tier
As with the lowest tier in the Battle Characters tier list, if you don't see a character in the list above, they belong here. Just use the character you have with the right element/most stats.
---
Follow the game on Facebook for more game-related updates. You can also check out our:
SLIME - ISEKAI Memories
Android, iOS
Enter the world of That Time I Got Reincarnated as a Slime in a new 3D battle RPG! You won't want to miss this riveting, new adventure that brings together your favorite series characters—Rimuru, Great Sage, Gobta, Shion, Shuna, Benimaru, Gabiru, and more—and introduces brand new ones!
---
Check This Out Next
---