Black Butler joins the likes of Rozen Maiden, That Time I Got Reincarnated as a Slime, Re:Zero and Code Geass as a collab for SINoALICE! The collaboration is specifically for the Black Butler film, Black Butler: Book of the Atlantic and will go live on 28 December 2021.
Based on the Luxury Liner arc of the Black Butler manga, this collab will add several new characters, namely Sebastian, Ciel, Elizabeth, Undertaker and Grell. The original scenario of the story is as follows:
One day, Ciel receives a letter ordering him to investigate a certain Baron. It's said the man in question was known to be kind, but began behaving erratically after coming into the possession of two rather unsettling puppets…
With Sebastian in tow, Ciel sets off to investigate only to encounter Snow White and Aladdin at the manor, in the person of the Baron's two butlers. A competition ensures between the butlers as Ciel endavors to learn the truth of what's been happening. Will he manage to finish his investigation unscathed? Or…
All players will be able to get Sebastian/Mage as a login reward.
In addition, the game is currently having a pre-collaboration campaign. Follow the instructions on the following tweet to take part in the campaign.
For more information, refer to the collaboration page for the game on its website.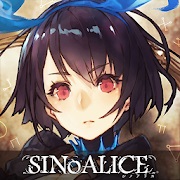 SINoALICE
Android, iOS
Fairy tale characters fight to "revive their author". Enter the dark world of SINoALICE as imagined by Yoko Taro (Drakengard, NieR).
---
Check This Out Next
---