As a 3D mobile ARPG, Punishing Gray Raven is a rather demanding game. You can find out the system requirements for Punishing Gray Raven here.
The pre-download puts the game's file size at 2.2 GB. However, like most gacha games, it is recommended that you have more space than that for future updates.
Officially, developer and publisher Kuro Game recommends the following:
Apple: iOS 10.0 or above (iPhone 6s, iPad fifth generation, iPad mini5, iPad Pro and above)
Android: Android 8.1.0 or above
RAM (running memory): not less than 3GB
ROM (storage): not less than 4GB
The above information is taken from the game's launch Q&A, which you can read here.
You may also refer to system requirements for the Chinese client of Punishing Gray Raven which were posted back in 2019 to have a better idea. Note that this is specific to Android devices only:
Minimum CPU requirements:
Qualcomm: SnapDragon 660
Huawei: Kirin 710
Samsung: Exynos 8895
MediaTek: Helio X30
Recommended CPU requirements:
Qualcomm: SD 855 Plus, SD 855, SD 845, SD 835, SD 821, SD 820, SD 730, SD 712, SD 710, SD 675, SD 670, SD 665
Huawei: Kirin 990, Kirin 980, Kirin 970, Kirin 960, Kirin 810
Samsung: Exynos 9825, Exynos 9820, Exynos 9810
MediaTek: Helio G90, Helio P90
The English version of Punishing Gray Raven launches globally tomorrow, July 16, 2021. For more information, visit the game's website.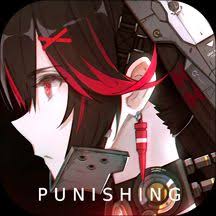 Punishing Gray Raven
Android, iOS
Punishing: Gray Raven is a fast-paced ultra-stylish Action-RPG. Mankind is almost extinct. Earth has been conquered by a robotic army—the Corrupted—twisted and warped by a biomechanical virus known as The Punishing. The last survivors have fled into orbit, aboard the space station Babylonia. After years of preparation, the Gray Raven special forces unit leads the mission to reclaim their lost homeworld. You are their leader. As commandant of the Gray Raven unit, you are tasked with assembling the greatest cyborg soldiers the world has known and lead them into battle. Unravel the dark truths behind the Punishing virus, push back the Corrupted and reclaim the Earth in this stylish Action-RPG.
---
Check This Out Next
---