An in-game announcement in Punishing Gray Raven global has revealed the date for the game's next event called Eternal Engine. Eternal Engine will run for 35 days, beginning on October 12, 2021 and will end on November 11, 2021.
Eternal Engine comes right after Fallen Star, which will end on October 11. Just like Fallen Star before it, Eternal Engine will go on for 5 weeks, making it shorter than the run of the event on other versions of the game. The event ran for 42 days in Taiwan, 41 days in China and 38 days in Japan.
Eternal Engine will add two new Constructs to the game, S-Rank Bianca and A-Rank Sophia. The former is an Attacker primarily used as the main DPS in lightning teams, while the latter will be the preferred Support for fire teams. Sophia will also be global's second healer after Liv.
In addition, a number of quality of life improvements will also make their way into the game. Auto clearing for resource maps will be added, manual lock-on will be improved and players will have the ability to read Story cutscenes that they have cleared without actually playing the level.
Stay tuned to the official Punishing Gray Raven Twitter account for more details of this event.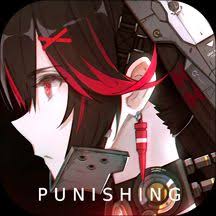 Punishing Gray Raven
Android, iOS
Punishing: Gray Raven is a fast-paced ultra-stylish Action-RPG. Mankind is almost extinct. Earth has been conquered by a robotic army—the Corrupted—twisted and warped by a biomechanical virus known as The Punishing. The last survivors have fled into orbit, aboard the space station Babylonia. After years of preparation, the Gray Raven special forces unit leads the mission to reclaim their lost homeworld. You are their leader. As commandant of the Gray Raven unit, you are tasked with assembling the greatest cyborg soldiers the world has known and lead them into battle. Unravel the dark truths behind the Punishing virus, push back the Corrupted and reclaim the Earth in this stylish Action-RPG.