One of the best things about the NieR series is its soundtrack, and those looking to listen to what NieR Reincarnation has to offer in that department should be pleased with this news. First made available in Japan a few months back, Square Enix is making available the CD with the NieR Reincarnation soundtrack in North America, if an English packaging is what you are after.
Retailing for USD 29.99, the OST will be available on 12 August 2021 on the Square Enix store. No word if the OST will be making its way to streaming services as of time of publication.
The tracklist for the NieR Reincarnation OST as follows:
01. Hajimari
02. Inori
03. Toki no Shizuku
04. Kaze no Koe
05. Kaikyō
06. Tōriame
07. Kyōchō
08. Ikō
09. Shinpan
10. Ruten
11. Hoshi no Mebuki
12. Sabigoe
13. Toki no Kane
14. Shikku
15. Aun
16. Omokage
17. Gōgan
18. Kyūsai
The game itself is technically now available for download on Android and iOS, so be sure to check that out, although there are some hoops to jump through. Be sure to follow our guide on bypassing the region lock here if you wish to try out it for yourself. Be sure to hurry since there is a NieR Automata event going on right now with the inclusion of a cool playable character.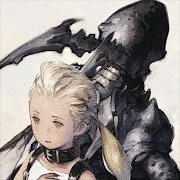 NieR Re[in]carnation
Android, iOS
The latest game in the NieR series arrives on mobile devices! NieR Re[in]carnation is a command-action RPG for mobile devices from Square Enix and Applibot.