Naraka Bladepoint has been a huge success on Steam, making it on Steam's best of 2021 list.
Steam recently released their Best of 2021 list is now live and it gives a breakdown of the biggest games of the year. Naraka: Bladepoint has hit the highest positions on the list of bigger mainstream titles like Dota 2 or Counter-Strike Global Offensive.
The game is in the Platinum category of the "Top Sellers" list and the "New Releases" lists, as well as in the Over 100,000 Peak Players category of the "Most Played" list. This is a staggering achievement for a game to achieve within its first six months of release.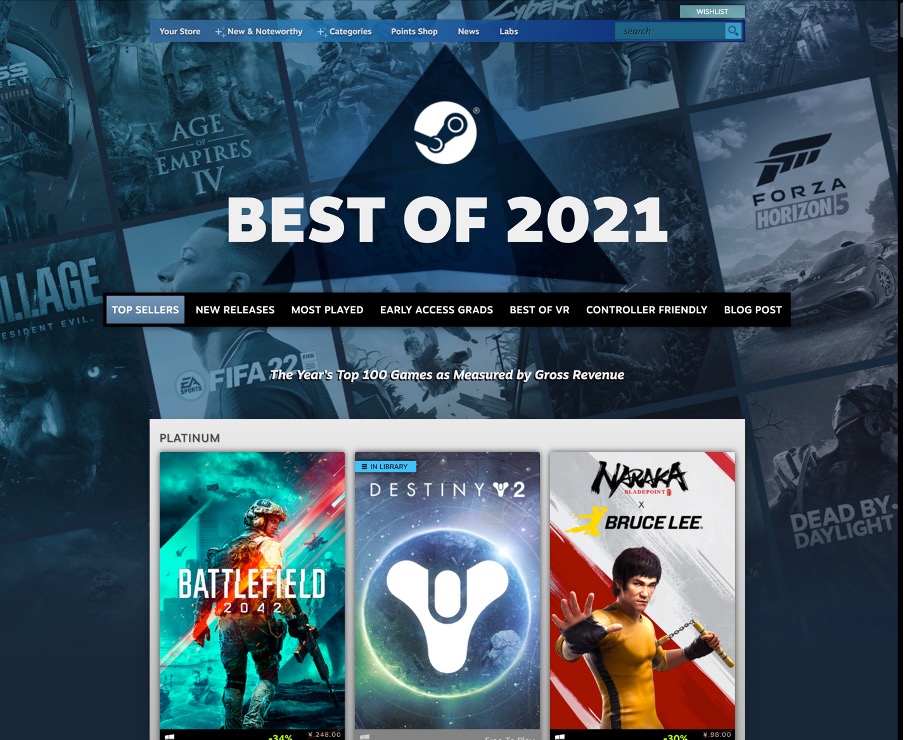 2021 was a big year for Naraka: Bladepioint. Since its release on August 11th, 2021 Naraka: Bladepoint added two new heroes to its roster. One of these being the legendary martial artist Bruce Lee, who was added to the game as a skin, allowing players to unleash the fury of the dragon against their opponents.
The game currently has over six million copies sold on the PC platform. There was even a Naraka Bladepoint world tournament that was held in 2021, and the next one is already being planned for 2022, with an estimated $1.5 million prize pool.
The game is also currently on sale across all platforms. From now until January 5th, the Steam version of Naraka Bladepoint costs $13.99 / MYR60 while The Deluxe Edition costs $24.49 / MYR90, and Ultimate Edition costs $34.99 / MYR 128.
Naraka Bladepoint is available for PS5 and PC via Steam and The Epic Game Store.