While most of us can't get to the Alps, the Enchanting Journey of Snow and Stars web event for Genshin Impact is maybe close enough.
There are three parts to the event:
Coalescing Starlight: 29 December 2021, 10:00 UTC +8 – 9 January 2022, 23:59 UTC +8
Waypoint Lighting Ceremony: Mid-January 2022
Ceremony Replay and Tree of Wishes Viewing: Mid-January 2022 to Long Term
Genshin Impact players will need to participate in the Enchanting Journey of Snow and Stars web event as there are participation milestone rewards:
300,000: 3 x Goulash
600,000: 20,000 x Mora
1,000,000: 30 x Primogems
At 1 million participants, all Travelers who have participated until then will receive all reward packs. There's an addendum that says each reward pack is "limited to 3 million in quantity", for whatever reason. Once the 1 million milestone is hit, the waypoint lighting ceremony will occur in the Alps, which can be viewed on Twitch, Youtube and VK when the time comes.
The Hang Your Wishes event will see up to 50 characters' wishes be made into wish cards and hung on the Tree of Wishes at the Alps. Selected participants will receive individual wishing card pictures by 15 January 2022. You just need to enter your nickname, select your region and accompanying character to get a little souvenir card to show your participation. This cannot be edited later. You can later type in your wish at the rewards screen.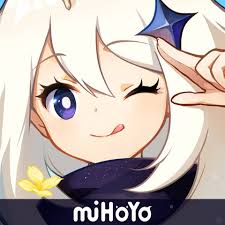 Genshin Impact
Android, iOS, PlayStation 4
Step into Teyvat, a vast world teeming with life and flowing with elemental energy. You and your sibling arrived here from another world. Separated by an unknown god, stripped of your powers, and cast into a deep slumber, you now awake to a world very different from when you first arrived.