Alongside the playtest session of Hearthstone Mercenaries – impressions of which you can find here – a casual Q&A session happened simultaneously, alongside any interesting developer insight regarding the design of this game mode. Present for the session were:
Ben Lee, Game Director
Joseph Killion, Game Designer
Ates Bayraktaroglu, Associate Game Designer
Do peruse our early access review here, and check here for further context! Q&A and commentary has been edited for clarity.
GAMEPLAY INTERFACE
Mercenaries as a game mode is meant to be welcoming to all players, gradually easing you into all its systems.
Joseph Killion: This is what we call the Ability Tray. It shows the skills of your mercs, and any treasures you've gotten. The tutorial fights are there to basically show you how things work, combos, and the like.
Speed is one of the most important mechanics in this game mode. Things happen in order from lowest Speed to highest Speed, like how a 1 Speed ability would go before an 8. What's interesting is that any Speed ties, where you and the opponent use a 4 Speed ability, will be decided at random. On your side, if all abilities have the same Speed, it depends on the order you select them in.
Q: SOME ABILITIES HAVE THIS HOURGLASS ICON THAT DOESN'T HAVE A TOOLTIP. WHAT IS THAT?
Ates Bayraktaroglu: That's the cooldown of the ability, the amount of turns it takes to let you use it.
Joseph Killion: Abilities start on cooldown, and when you use it, it'll go back on cooldown. Mercs that are on your bench also tick down their cooldown, so if you have a merc like Ragnaros with a long cooldown, you can put them in later and immediately use your big, flashy ability to turn the tide.
Q: IS THERE GOING TO BE A COLOURBLIND MODE?
Ben Lee: In terms of accessibility options, it's something we always want to try deliver the best we can. We do try to make sure the hues can be discerned, that things are readable in different colour spectrums.
Ates Bayraktaroglu: Additionally, it's not just colour. The baubles have different designs attached to the values so we also use visual representation to help differentiate them.
Ben Lee: There is a visual effect that may be more obvious to see when you're playing to see if you're dealing effective damage. We've found that it works well for our playtesters, but if players think we need to work more on it, then we will.
Ben Lee: The tutorial is fully voiced. We wanted to give it that cool narrative experience. Valeera here is taking you through the motions.
Q: IN OTHER ROGUELITE / ROGUELIKE GAMES, YOU CAN USE NUMBERS ON THE KEYBOARD LIKE HOTKEYS. WILL THERE BE SUCH OPTIONS FOR MERCENARIES?
Ben Lee: This isn't really something we can do in Hearthstone. We're a mouse controlled game, and also on phone, so we prioritize those controls. Not saying we never will, but for now, we're not looking into it.
Joseph Killion: It's like you're in the world of Hearthstone as you're playing it. You're dragging out the physical cards and all that, and we really wanted the gameplay of Mercenaries to have that similar feel to it, seeing that ability trail… we really wanted to keep that "playing in a box" kind of feel.
Q: ASIDE FROM KNOWLEDGE OF WORLD OF WARCRAFT AND THE CHARACTERS, IS THERE A QUICK AND EASY WAY TO IDENTIFY HORDE AND ALLIANCE?
Joseph Killion: At launch, we don't currently have a way to show that off, but that is something we're planning to add a tooltip for to show what races are in Alliance or Horde, like a keyword.
Q: WILL THERE BE A FILTER SYSTEM AS MORE MERCS GET INTRODUCED TO MAKE IT EASIER TO SORT AND FIND SYNERGIES?
Ben Lee: You can actually just use the search, like by typing in "demon" or "legendary". It's a pretty efficient way keyword wise, but we don't have other filters at this time. In the potential future, when there are 300 mercs, maybe. For now, I think we're pretty happy with where it's at.
Q: WOULD THERE BE EMOTES?
Ben Lee: There aren't emotes, but characters will talk when kills happen, or other conditions. The characters emote themselves, and that's something we wanted to build in the game itself. You're controlling what the mercs do, they have their own combat lines… it's something we'll keep an eye out for in the future, but it kinda works out with the mercs themselves emoting and talking.
Ates Bayraktaroglu: It's currently only Diamond mercs that have emotes with speech bubbles to differentiate them from non-Diamond or cosmetic mercs. There's no power tied to their appearance, so it's a way to make them feel special.
GAME DESIGN
Ben Lee: Cariel and Xyrella were some of the first heroes we designed abilities for. I feel they're some of the best, remaining viable throughout the game mode. Cariel can Taunt and heal, while Xyrella can reduce an enemy's attack, and heal.
Joseph Killion: I also like Grommash (Hellscream). As we were exploring Mercenaries, we started thinking about, "what does Hearthstone have that we can tie in to [ with this mode ]"? Standard Hearthstone doesn't have the "orc" or "human" tags, but since the mercs are the biggest heart of this mode, we really wanted to show off who a character is. Grommash being an orc is key to his character.
When we first started setting up the different tribes, we had to figure out what makes the orcs stand out from others. They're super aggressive, all about buffing attack, smashing into your opponents… so they came out as a really good, synergistic team that players can just jump into and start attacking each other.
Q: WERE THERE ANY SPECIFIC INSPIRATIONS FOR THE NEW MECHANICS IN MERCENARIES?
Ben Lee: In terms of inspiration and mechanics, there's actually a lot of parallels to traditional JRPGs in Mercenaries, and history with old-school Final Fantasy and Pokemon. There's those hero collector games out there and we have some similarities, but our combat is more involved and you can't auto-battle things out.
We're trying to keep combat short, snappy and fun without being too complex. We really wanted to make a good starter set that players can come to grips with, with some things that are still awesome. For mercs coming beyond launch, we're definitely gonna push the boundaries of abilities doing more explosive and complex things.
Ates Bayraktaroglu: Just to add on to that, we also looked towards Hearthstone itself for inspiration. A lot of motifs in this more are reminiscent of Dungeon Run, or Duels, where you're obtaining treasures and powering up your deck along the way.
Ben Lee: There's a lot of progression in the game, with your characters levelling up, gaining stats, new abilities… we tried to make the bosses like puzzles to some degree, and there's a lot of tools at your disposal. We want players to feel great about their characters advancing. Everything in Mercenaries rewards you, whether you play PVP, bounties… just playing the game also feeds into the Rewards Track.
Ben Lee: We don't make them too hard in the beginning as we don't want to overwhelm the player, but if you're planning on Heroic, or the later levels, you'll really need to see the ecology and find out the best way to solve the combat.
It's kinda how we balance things in PVP. It's pretty hard for a character to get out of line because the reality is, if it's gonna take double damage from something, it's gonna be really hard for it to become something outside of the norm as you can't really negate this.
Ates Bayraktaroglu: In Mercenaries, we introduced this concept called "Ecology" fights. These fights on the way to the boss will have creatures you find in World of Warcraft, so if our Bounty is in the Barrens, then maybe we'll see Kobolds, Centaurs, or Elementals.
Q: IS THERE A LIMIT ON HOW MANY TREASURES A MERC CAN HAVE / EQUIP?
Ben Lee: Only one, but sometimes you might get offered two if your merc is the only one left alive to give you more options.
Joseph Killion: Same goes for equipment, where you can only equip one piece. We designed each piece to augment your merc, adding more damage or effects to skills.
Ben Lee: We try to get players to build these cool teams for explosive combos that are really fun.
Q: ARE YOU ABLE TO SWITCH MERCS FROM THE BENCH INTO BATTLE WHEN YOU LIKE OR ONLY WHEN SOMEONE DIES?
Ben Lee: Some abilities and treasures will allow this.
Q: DO MATCHES HAVE FATIGUE AFTER SEVERAL ROUNDS, LIKE IN A CONTROL MATCHUP?
Joseph Killion: We don't have a fatigue system in for launch, but it's definitely something we want to keep an eye on, get player feedback and see if we need it. We want the games to be real quick and snappy; jump in, get PVP rewards, and maybe come back later for more.
Ben Lee: Generally, when you're using mercs with melee abilities for example, they sorta defeat themselves over time. If you're playing a team with all healing, especially when there's double damage, it's pretty hard to outheal everything. We don't expect that to be an issue, but if there is one, we'll address it.
Q: IS THERE A MAXIMUM BOARD SIZE?
Ben Lee: It's 6. In terms of summoning minions, we try to shy away from it. In some cases, where mechanics make sense, like Murlocs, it's really fun to like swarm the board. But we also want the focus to be on the mercs themselves. We try to be quite sparing with it and only use it when it seems awesome rather than just have everything summon something. 
Q: WHAT'S THE COMBO FEATURE DO? IS THAT ALONGSIDE ANOTHER MERC ABILITY, OR CONSECUTIVE TURNS?
Joseph Killion: We have a few actually. There's the normal Combo keyword, then the Spellschool Combos (e.g. Fire, Frost Combo). The way Combo works in Mercenaries is basically when anyone on your team has cast an ability or an ability of that Spellschool before them. So you'll have one casting a 2 Speed skill before a 4 Speed Combo ability.
Q: WHAT WAS THE IDEA IN DETERMINING THE FINAL ATTACK / DEFENSE NUMBERS OF EACH MERC, OR HOW THEY LEVEL?
Ben Lee: In terms of numbers, there's a whole bunch of factors that go into it. Melee characters who use their attacks tats get a higher number there, or if a character has a synergistic skill that allows their attack to grow, we give them a lower number. It depends on type / alignment or who they are as a character.
Millhouse Manastorm is probably not gonna have high attack since he's a Gnome spellcaster, so it's partly lore as well. We try to make each character as fun, different, or unique. Some will have more HP and low ATK if they're a beefy tank, low HP high ATK for a glass cannon… it's a lot of playtesting, formula and theory to align where we want the numbers.
UNLOCKS AND REWARD STRUCTURE
Ben Lee: For completing each Bounty map, even the tutorial, you get rewards. There's no limit to the amount of rewards you can earn per day, whether it be 10 hours, or 30 minutes. You earn these merc coins to upgrade your characters.
Q: SINCE WE CAN PLAY AN UNLIMITED AMOUNT OF BOUNTIES PER DAY, THE ONLY BOTTLENECK FOR FREE TO PLAY (F2P) PLAYERS SEEMS TO BE THE UNLOCKING OF NEW HEROES, WHICH REQUIRES PACK OPENING?
Ben Lee: In terms of how the economy works, we try to frontload it so that players can upgrade their abilities to level 3 really quick. I can't remember the specifics, but the power can double, or more. Then, there's the 4th and 5th rank, where we make really small increments. We want the power to be accessible to more people as possible. Then, if you're really invested in the mode, you'll be able to access these minimal upgrades geared for the hardcore, end-game player. We're trying to be fair to everybody.
Unlocking heroes isn't actually a bottleneck. You don't need new heroes unless you want to, completing the entire campaign with the basic six characters. We want players to explore different options, level up other mercs, play PVE / PVP, or power-levelling… you also get a bunch of free packs from playing Mercenaries, and gold from the Rewards Track, or craft them from the coins you get from Tasks, and so on. We really tried to make Mercenaries as F2P as possible.
Q: ARE YOU GUARANTEED AT LEAST ONE MERCENARY FROM A PACK?
Ben Lee: There are some specifics to that. Within a specific rarity, like Rare mercs, you'll be guaranteed a rare merc. It works a little differently for Epics or Legendaries, but there's still the no duplicates rule like with standard. I can't remember the specifics off the top of my head, but there's quite a lot. We'll continually release Rare mercs as well, and as content comes along, you'll be able to get most of them just from playing.
The thing with the power level is that Legendary mercs aren't necessarily the best. We try to make them interesting, different, and exciting, so things are about the options, and what you unlock. Unlocking mercs is something meant to be really easy. You'll be able to check what Coins you can get from a level to craft a hero you want with a bit of randomness thrown in there, getting coins for a character you don't have yet. You can get them from Tasks, and maybe you'll be lucky to get legendary coins.
It's a complex formula. Again, we're trying to make things as fair as we can.
Ed. note: There is a blog post regarding the drop rates that you can read here.
PROGRESSION
Q: DO ALL UPGRADES YOU GET FROM PVE USABLE IN PVP? IF SO, YOU'D GENERALLY NEED TO LEVEL UP YOUR MERCS' ABILITIES BEFORE PLAYING PVP.
Joseph Killion: Yes, all progress you make on your mercs carry across PVE / PVE. We try to make matches equal to your own power level, but same thing; you get rewards from PVP to use in PVE. We mentioned before that everything you do in Mercenaries will tie back in to your mercs. There are daily rewards for you, and you can get EXP, Coins etc. in PVP.
We have an extensive algorithm, looking at a bunch of different factors like:
The levels of your mercs
The levels of your skills, euqipment
How synergistic is your team?
We try to create a game that is fun for you. We also have a system that if we can't match you, we'll put you against a PVP AI. It creates this great experience where players can always find an opponent to fight.
Ben Lee: The seasonal rewards are different from traditional Hearthstone. You get them when you achieve the rating bracket / promotion, a similar system to Battlegrounds. You play games and gain rating points depending on how difficult the fight was, and you get the rewards straight away when you hit the rating breakpoint. In Mercenaries, you really want those rewards right now to upgrade those characters, so we give you them. Then, you can continue to rank up and get rewards. With seasons being every month, we want players to be dipping in and out of PVP to see if they enjoy it.
Joseph Killion: One key thing to note in PVP compared to PVE is that you can't see the abilities your opponent is gonna use. In PVP, it's all about the mind games, prevent them from using their combos. You'll be playing against these mercs in PVE, so you'll be able to learn their abilities as you play.
Q: HOW DO THE REWARDS SCALE WHEN MOVING UP TO HEROIC?
Ben Lee: There's some complex numbers, but generally you get more rewards when doing Heroic to reward the time you spent. We don't want to make it like there's a "right" way to play. We want the players to challenge content that is the right difficulty for them.
Q: HOW LONG WILL IT NORMALLY TAKE TO LEVEL A MERC FROM 1 TO 30 ( MAX )?
Ates Bayraktaroglu: It's really hard to tell how long it takes. There's quite a bit of content in Mercenaries, and if you play linearly through the bounties, you get pretty close to the end to see one get to 30.
Joseph Killion: Yeah, it's definitely not months of work to get to level 30. We want players to get their power level up, play with max level mercs and equipment. We balanced it to be a rewarding experience to go through the entire progression of a merc, but still have players have fun so it's not super quick.
Ben Lee: If you want to blast through the content within the first week, you can. If you wanna take months with the campaign, that's okay too. There's no pressure to complete it now, no limited rewards or anything like that. You can really engage with Mercenaries however you want, and we think that's really healthy. We just hope that players have fun doing so.
Ed. note: We also had access to accounts with all maxed out mercs, skills and equipment. This is meant to roughly simulate around 20 hours of play. Ben Lee acknowledges that it can be hard to playtest, saying, "Many of these things can take hours to understand. You can't just throw someone into the high level immediately and ask if this feels right."
Q: HOW MANY MERC COINS TO CRAFT A HERO?
Ben Lee: It differs from heroes depending on rarity: Rare > Epic > Legendary, increasing in cost. Crafting is kinda there as a last resort. We just wanna make sure there's every avenue to get heroes. The best way to get mercs is realy just play the game, open packs, use the Rewards Track gold to buy them and such. You'd really wanna use those coins to upgrade abilities and such. It's interesting to see how players will min-max this, so we're looking forward to those guides and Youtube videos.
Q: REGARDING CONTENT, IF SOMEONE WANTS TO FOCUS ON PVE, WILL THEY HAVE ENOUGH CONTENT GOING FORWARD TO STAY IN THAT LANE OR WILL THEY NEED TO DIP INTO PVP?
Ben Lee: You can just keep playing PVE, there's lots of rewards to get. PVP is just another avenue for players to try if they want to, it's not mandatory. The rewards are more or less the same if you play 3 hours of PVE or 2 hrs PVE / 1 hr PVP. We want the players to play what they're happy with, what they find comfortable and reward them for doing so. I'm not sure if at launch we have the ability to challenge friends, but it's something we're working on. If it isn't, then it'll be in pretty quickly after ship.
THE COMMUNITY, THE FUTURE, AND OTHER THINGS
Q: DO YOU ENVISION MERCENARIES TO BE A HIGH-LEVEL ESPORT LIKE THE MAIN GAME?
Ben Lee: I'm a huge believer in grassroots esports, personally. If our community thinks that Mercenaries is an amazing way to play competitively, then we could consider. We don't have goals for that, we just wanna make something fun and engaging for our players. Our focus is on the PVE, with a pretty long single-player campaign, awesome bosses, different puzzles and fights… well, we'll see.
Q: AS HEARTHSTONE EXPANDS BEYOND A CCG INTO A PLATFORM, ARE THERE PLANS TO RELEASE ON OTHER PLATFORMS BESIDES PC / MOBILE? WOULD YOU STILL CALL IT A "CARD GAME"?
Ben Lee: In terms of Hearthstone "being a platform", we don't have plans to release on any other platform at this time. You never know what the future holds, but that's what we're comfortable with, and that's where most of our players are.
We could call Hearthstone a collection of card games, strategy games… a lot of people worry about what it is or isn't, but the reality is that we just want to have fun. Play what you want, have a good time. It's easy to get caught up on definitions.
Q: BEYOND DIABLO, WILL WE SEE OTHER BLIZZARD CHARACTERS, LIKE FROM OVERWATCH?
Ben Lee: Not super likely, I don't think? Who knows what the future holds… I could see characters from the other fantasy games, more Diablo characters would be likely. There's a suspension of disbelief at the end of the day. Diablo is basically a demon, he fits in the theme. Even if you're not sure who Diablo is, he could still be just a Warcraft demon and that'd be okay. It'd be harder to put Jim Raynor, or Tracer, as it doesn't fit in the same way.
Q: DO YOU HAVE A ROUGH IDEA ON HOW FREQUENTLY YOU'LL UPDATE THIS MODE?
Ben Lee: In terms of dating, probably every month? We tend to do major patches once a month in Hearthstone, and during each of those major beats / expansions, we would like to introduce new mercs, new levels… levels are completely free. There's no cost to content in Mercenaries, so we'd want to introduce a new boss zone, maybe 6 new bosses, for players to engage with their puzzles, and such. We want players to go through those and have fun, and we'll use those to evolve the story in Mercenaries as well. As for the mercs themselves, I don't want to confirm numbers, but there's gonna be a handful in a patch with different rarities and cool visions for the game to provide content, and so forth.
The mailbox is where we'll send players news. We've been doing that in Hearthstone through the pop-ups. We're trying it out to see if the other modes should have their own mini system for notifications.
And with that, that's all the time we had for the packed play session. We hope you enjoy the new mode, and be sure to send in your feedback to the team!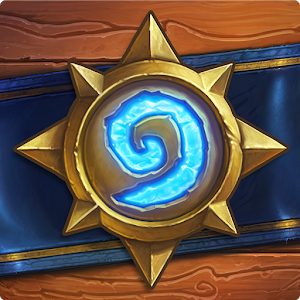 Hearthstone
Android, iOS, Microsoft Windows
The hit digital collectible card game from Blizzard Entertainment! All the colourful characters from the Warcraft universe show off their prowess in card form!