We should be able to expect more of these Hangout events to come to Genshin Impact, so here's a general guide to them, as well as a directory to the ones we have for currently released characters. Feel free to come back and check them out as we update it!
Hangout event guides:
---
WHAT ARE HANGOUT EVENTS?
Hangout events are akin to lite versions of what you'd call "dating sims", with multiple choices and endings to obtain. There are some nice rewards you can obtain from these events from obtaining all the endings / Hangout Memories, namely:
600 Adventure EXP
6 x character ascension element Fragments
6 x character talent Guides
15 x Hero's Wit
60 x Primogems
10 x character's specialty food
Rewards slightly vary depending on how many endings a Hangout Act has.
UNLOCKING HANGOUT EVENTS
You will need to have reached Adventure Rank 26 and cleared the Archon Quest "Prologue Act 3 – Song of the Dragon and Freedom" for Series 1. Each Hangout requires two Story Keys. You get one Story Key per eight commissions done, so every two days, and 4 days to unlock a Hangout.
The keys are only needed for the initial unlock.
HANGOUT EVENT PLAN
When you begin a Hangout event, you'll be following along a Hangout Plan. You can check this Plan at any point during the quest to check where you are on the flowchart. The Plan will show each story step, as well as any endings / memories you have unlocked to check at your leisure. Here is also where you can redeem your rewards, at the top right.
You can abandon a Hangout quest at any point if you so want to. To make it easier for you to unlock any endings you may have missed, you can directly select any of the named quest steps to start from instead of going from the very beginning.
DURING THE HANGOUT EVENT
The Hangout event objectives work just like any other quest. The choices are the more important parts of the event, as that's where branches will occur. The hearts at the top right will start out full, but will go down if you choose a wrong option. The hearts refresh at every story step, so as long as you don't run to zero before you move on to the next step, you can still progress.
---
That's pretty much all there is for this guide to Hangout Events in Genshin. Just take some time out and relax with some of your favourite characters!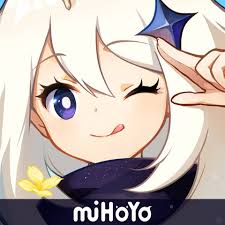 Genshin Impact
Android, iOS, PlayStation 4
Step into Teyvat, a vast world teeming with life and flowing with elemental energy. You and your sibling arrived here from another world. Separated by an unknown god, stripped of your powers, and cast into a deep slumber, you now awake to a world very different from when you first arrived.
---
Check This Out Next
---