With Genshin Impact's 1.4 update, they've announced Hangout Quests, branching stories featuring characters like Barbara, with rewards for getting all the endings. Here's our guide on how to get all the endings for Monstadt's idol.
In the Barbara Hangout Quest, we get to explore more of her character, as Monstadt's own idol and healer and one of the most unique characters in Genshin Impact. She's off collecting Red Wolfhook berries, and it seems like the Church is keeping close tabs on her.
Still, everyone needs a break and everyone's favorite Honorary Knight is there to lend her a hand as she navigates through a slightly more stressful than usual day.
Don't forget, you can also find the rest of our guides along with basic tips in our general guide to the hangout event.
Ending 1 – Go looking with Albert
One of the earliest endings you can get, you'll get this if you offer to help Barbara by talking to Albert so he'll leave. If you fail to convince him to go home, he'll instead make you tag along, looking for Barbara until his voice goes sore. You help give Barbara the cue to run, but that ends your hangout.
Taking this branch is also the only way to unlock the Barbara's Fan Club dialogue in the Cat's Tail route, but unless you like world building there's no point to it. It doesn't unlock any new endings, and you'll still get the regular Cat's Tail ending instead. Successfully getting Albert to go home also skips the Red Wolfhook fetch quest, and Barbara will feel guilty about lying to him.
---
Once you return to the Church, you need to tell them that Barbara's off on a house call treating a villager at Dawn Winery. Sister Victoria tells you that the Church actually depends on Barbara quite a bit, so you offer to help clean the Cathedral while she's gone. Ironically enough this part is laughably easy if you have Barbara in your party, since her elemental attack causes her to passively inflict wet, cleaning the cathedral in no time at all.
Once Barbara gets back, she's touched that you've helped clean the cathedral, and offers to take you out for drinks to reward you. Clearing it with the Sister will also let you in on a secret as to why they're so strict about recording Barbara's activities- as an idol, she's constantly swarmed by fans, and is incapable of saying no to them. If she gets stuck, the Church always intervenes to get her out safely.
The next group of endings are all dependent on what you choose as your reward from Barbara.
Ending 2 – Drinks At The Cat's Tail
Barbara suggests a new drink from the Cat's Tail, although she says that the lines are a bit long. She offers to go ahead and wait for you, if you'll go to Sister Victoria and tell her your plans.
When you get to Cat's Tail though, Barbara is swarmed by fans. You'll need to talk to each fan and convince them to give her some space, the correct answer is always the second one here. There's a bit of a white lie involved where you let them believe she's currently working, but hey. Relaxing is totally a part of working, no?
If you get even a single one wrong you get an added screen where the game tells you you had to wait a long time for the fans to disperse, but these have no effect on the ending. Barbara walks with you to a bridge, and you can ask her for more exposition where she ultimately thanks you for listening to her complain about work.
Like we mentioned earlier, you can also get the Barbara's Fan Club dialogue option here if you correctly handled the Albert event, but it doesn't add a new ending to the Barbara Hangout Quest.
Ending 3- Barbara's Homemade Chilibrew
The second option for your drink is Chilibrew, Barbara's favorite. You're presented with another option here, to either pick the ingredients separately or together. For the Homemade Chilibrew ending, you'll want to split up. Barbara sends you to Jueyun to pick up some Jueyun Chilis, while she's supposed to look for Sweet Flowers. If you go collect the Chillis, you'll find she's not at your designated meeting spot.
Traveling further down the road, you see her tailing some Treasure Hoarders, who appear to have captured a merchant. Here, you'll do what you do best and fight off three waves of Treasure Hoarders, before checking in on the injured merchant.
While most of her wares are gone, she offers you three rewards- Sweet flowers, Liyue Chilibrew as well as cold, hard cash. She insists you pick one of them, and for this ending you'll want to take the Sweet Flowers.
Barbara will head back to Monstadt, telling you to meet her in the garden when she's done with her drink. As you drink it together, Barbara will tell you how she came to like this drink because it would wake her up so she could practice her singing before work every morning. The Traveler can comment that it's a symbol of her hard work, and you get the Homemade Chilibrew ending.
Ending 4 – Liyue Chilibrew
This ending follows a near-identical path to the Homemade Chilibrew ending, except you'll want to ask the merchant for her Liyue Chilibrew instead. If you pay attention to Barbara's dialogue in ending 3, you'll learn that the Sweet Flower is used to mute the strong taste of raw Jueyun chillis. Since Liyue Chilibrew doesn't use these, the drinks are far too strong for Barbara, who laughs it off and has a good time regardless.
Ending 5- Not Healing The Treasure Hoarder
Easily the most missable ending in the Barbara Hangout Quest, this requires you to agree to go look for Sweet Flowers with Barbara in the Whispering Woods. After you defeat the Hilichurls, Barbara will be approached by a supposed Springvale Hunter, who's been badly hurt by nearby monsters. The Traveler will be suspicious of the hunter, with the option to comment that he looks an awful lot like a Treasure Hoarder.
Barbara will insist on healing him, but you have the option to suggest bringing him to the Church to heal instead of doing it in the woods. Outraged, he'll reveal himself as a Treasure Hoarder, and you'll fight him. When you win, he runs away, and Barbara will feel bad about not helping someone in need.
This entire ending hinges not on the dialogue with Barbara, but instead on your conversation with Uwe, the Treasure Hoarder. The first dialogue choice doesn't matter, since he'll be offended no matter what you pick. However, after Barbara says she'll go look for herbs, you have to insist on taking him to the Church instead.  It's highly missable since it's presented using the list format instead of the big dialogue wheel, so you'll want to not be mashing through dialogue to get this one since missing it means getting the regular Chilibrew ending.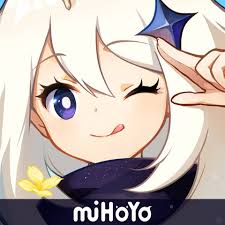 Genshin Impact
Android, iOS, PlayStation 4
Step into Teyvat, a vast world teeming with life and flowing with elemental energy. You and your sibling arrived here from another world. Separated by an unknown god, stripped of your powers, and cast into a deep slumber, you now awake to a world very different from when you first arrived.