Welcome to a simple guide to help you get all endings and branches in a new series of character stories in Hangout Events for Genshin Impact, this one featuring the one and only exorcist, Chongyun! There are also achievements you can get related to the Hangout, so let's begin.
---
UNLOCKING HANGOUT EVENTS
You'll need two Story Keys to unlock the Hangout Event. The keys are only needed for the initial unlock, you do not need more for the rest of the events.
MEETING BY THE WHARF
The Hangout branches here:
"The shadow in Guili Plains sounds like it may be a Ruin Hunter."

To Take a Test of Courage branch
Required for Nothing Gained, Goodbyes and Small Regrets

"Test of Courage… doesn't that sound like an advertisement?"

A Curious Gaze branch
Required for Blessing in Disguise, Idle Amusements, Can't Beat this Heat
A CURIOUS GAZE
The Hangout branches here:
"What if you just give him one of the popsicles?"

The Rumoured Heretical Ground branch: to Blessing in Disguise ending

"Since he has a sister, you should probably give him both."

Popsicle Emergency branch: to Idle Amusements, Can't Beat this Heat endings
THE RUMOURED HERETICAL GROUND
If you answer correctly, you'll get the "Behold, Mine Evil-Espying Eye!" achievement.
Choose:
"There's a ghostly shadow skulking about Feiyun Slope at night. It's suspected to be a vengeful spirit."
"Deep in the Sea of Clouds, a marauding demon has been raiding commercial fishing boats and building a luxurious palace."
"There is a vigilant demon adept at concealing itself in mist. Recently, people have found traces of it in Mingyun Village, Guili Plains, and Yaoguang Shoal."
You'll be lead on to defeat three Hilichurls. When you're done with the dialogue choices, you'll get the Blessing in Disguise ending.
POPSICLE EMERGENCY
You'll be tasked to provide ingredients to Chongyun. Options are:
A Cooling Mix

Requires Mist Flower Corolla, Qingxin
Leads to Lingering Worry

A Sweet Mix

Requires Valberry, Sunsettia
Leads to Lingering Worry

A Curious Mix

Requires Jueyen Chili, Slime Condensate
Can't Beat this Heat ending
LINGERING WORRY
The responses don't matter much in this branch. You'll have to play Hide and Seek with the kids and Chongyun, and you can find them at the locations below:
To finish this branch, you'll need to make Chongyun's specialty dish, Cold Noodles with Mountain Delicacies. You'll need to give him:
3 Mushroom, 2 Raw Meat, 2 Flour
On completion, you'll get the Idle Amusements ending.
TO TAKE A TEST OF COURAGE
You'll be heading over to Wuwang Hill for this branch.
"Let's both drink it. If you lose control, I'll be sure to take care of you."

Chongyun's Determination branch

"Just let me drink it alone."

Unsettling Feeling to Nothing Going Bump After All branch
CHONGYUN'S DETERMINATION
Choices will lead to:
"Sure, just have a rest. I'll continue investigating on my own."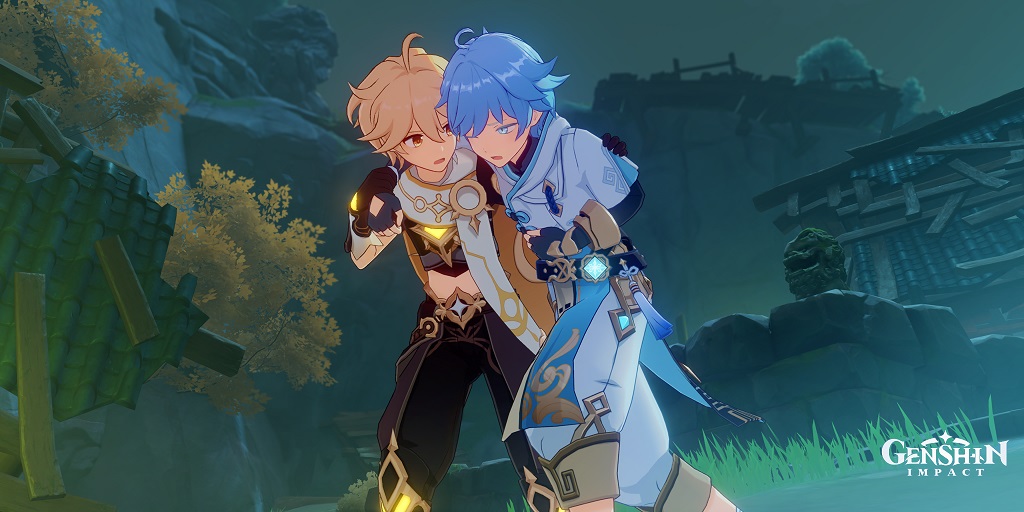 "Let me help you find a place to rest."

You'll have a choice between:

Cyro Whopperflower Recipe: Fight 2 Cyro Whopperflowers
Cyro Slime Condensate Recipe: Fight 3 Cyro Slime

Leads to Nothing Going Bump After All
NOTHING GOING BUMP AFTER ALL
Choices lead to:
"Remember that strange mist we found earlier? I would like to investigate that further."
"Right, let's head back."
On acquiring all endings, you will obtain the "Evil is Banished" achievement.
---
Unlike the other character story quests, you don't get to use Chongyun in battle, unfortunately.
This is just a light little moment, so use this guide to help you enjoy your hangout with Chongyun!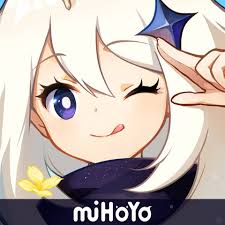 Genshin Impact
Android, iOS, PlayStation 4
Step into Teyvat, a vast world teeming with life and flowing with elemental energy. You and your sibling arrived here from another world. Separated by an unknown god, stripped of your powers, and cast into a deep slumber, you now awake to a world very different from when you first arrived.