Cygame's hit mobile game Granblue Fantasy had just released its summer event which was released on August 1st 4:59 p.m. till August 13th [JST].
In corporation with this summer event, there will be tons of events and quest that will be available for players to partake in.
For the first phase of this Big Summer Surprise campaign would be inclusive of:
Free 10-rolls per day till August 13 (JST)
Treasure Rush
Double Arcarum passports
Summer Fiesta missions
Campaign Exclusive Quest 
Half off quests 
Journey drop boost
There will also be daily missions where players can can attempt to receive Fiesta Points. These Fiesta Points are cumulative and can be exchanged for some eye-catching prizes such as a Sunlight Stone and a 10-roll ticket.
The daily mission consists of:
Clear a Free quest (x3)
Do an Arcarum expedition (Fast Expedition counts) (x1)
Do Standard and Impossible raids (x3) -Do a Special quest (x3)
Clear a Side Story battle or chapter (3x)
Join a raid (5x)
There will be a total of 11 pages worth of Summer Missions which awards points for completing actions raging from playing in the casino to reorganizing parties, along with the expected "Clear X raid" missions.
Not only that, there will also be a promotion for using Skyleap that is a browser app to play GBF which will get you 200 crystals a day from August 1st till August 13th.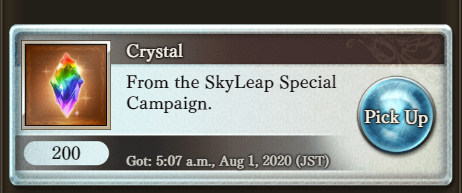 A new banner had also been announced after the end of the Premiere Gala at 7:00 p.m. JST. The banner will have a rate up on dark characters.
There will also be a livestream event that will be hosted on the 8th of August:
Be sure to set your reminders and to keep up with all the latest news updates over at their official Twitter page.