Kamisato Ayato remains a ghost in Genshin Impact, along with a number of other characters who have been name-dropped in voice lines or profile stories: remember Varka? In any case, today could have been one Arataki Itto's day thanks to his trailer getting released, if it weren't for a certain 5 seconds or so in said trailer…
Across all languages, fans have picked up on the apparent reveal of one of Genshin Impact's seven greatest mysteries: the voice of Kamisato Ayato. This is due to the title / honorific that Thoma has used to refer to the speaker. At time of writing, both the Japanese and Chinese trailers have credited the voice to Akira Ishida and Zhao Lu respectively.
It's not the first time Ayato has trended, as fans seem particularly enthusiastic about Ayaka's elder brother, Thoma's other master, Sayu's boss… the list goes on. Multiple fan designs have circulated around fan circles as you might expect, as everyone waits on his grand appearance.
Some of the arguably popular speculations regarding this character include:
Allegedly designed similarly to Zhongli
Hydro Vision
Claymore / Sword user
He's voiced, he's related to playable characters, and everyone's really thirsty for him. As of 4 February 2022, Genshin Impact has finally unveiled Kamisato Ayato, so here's to your luck to Wishing for him!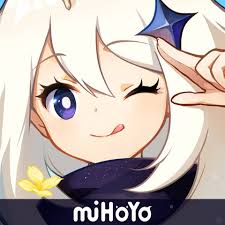 Genshin Impact
Android, iOS, PlayStation 4
Step into Teyvat, a vast world teeming with life and flowing with elemental energy. You and your sibling arrived here from another world. Separated by an unknown god, stripped of your powers, and cast into a deep slumber, you now awake to a world very different from when you first arrived.
---
Check This Out Next
---