A new Genshin Impact web event has begun, with A Walk Through the Woods. The rules are given as follows:
Event Duration: 29 September 2022 – 7 October 2022, 23:59
Eligibility: Adventure Rank 10 and above
Event Description: During the event, you can roll the dice while wandering in the woods. Complete the corresponding adventure missions to obtain Primogems and other rewards.
Gameplay Details

Consume one Dice Roll to roll the dice. Dice Rolls are earned by completing daily missions.
Daily missions refresh at 00:00. Unclaimed Dice Rolls will be cleared by then.
The number of points from the Dice Rolls will indicate the distance travelled by the Traveler and Paimon.
Random events will be triggered by their corresponding tiles to earn Adventure Coins, Precious Dice, Dice Rolls, and more.
Some events can have multiple outcomes with slightly different rewards depending on the outcome.
Some events can trigger mini games. Perform the specified actions to complete the event and obtain rewards. Exiting the mini game will not save your progress.

Verdant Memories: A corresponding snapshot will be obtained when encountering an event for the first time. Complete the gallery for rewards.
There are the Aranara to meet, so if you've been missing them within Genshin Impact, then be sure to catch them in the Walk Through the Woods web event.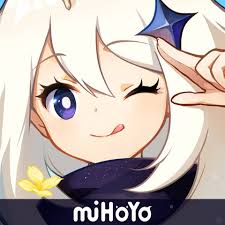 Genshin Impact
Android, iOS, PlayStation 4
Step into Teyvat, a vast world teeming with life and flowing with elemental energy. You and your sibling arrived here from another world. Separated by an unknown god, stripped of your powers, and cast into a deep slumber, you now awake to a world very different from when you first arrived.
---
Check This Out Next
---