GuLong Heroes is a 3D martial arts mobile ARPG adapted from Gu Long classic martial arts novels. You can read more about it here! You will need heroes to progress in the game, however sometimes your current heroes may not be strong enough to bring you further. Thus this guide is to show what and how to collect more powerful heroes to help you progress further into the game.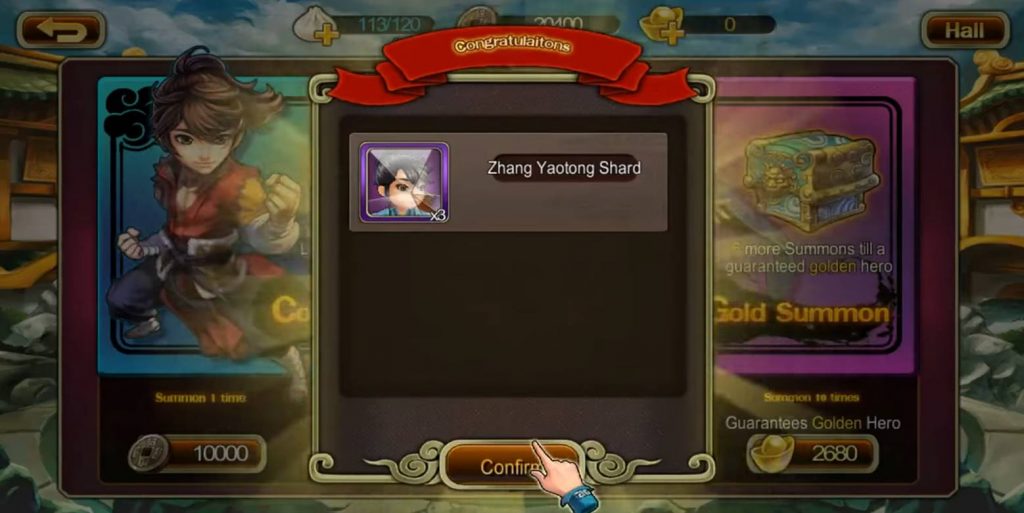 There are a couple of ways to get heroes. You can summon them or you can collect hero shards through the dungeons or buy them off the shops when they are available. Summoning heroes are based on RNG. You may not be able to get the specific hero you want. However the hero shards system allows you to craft specific heroes that you want.
Depending on the rarity of the hero, the range of shards required to craft is from 5 – 30 shards. If you have already obtained the hero, you will not be able to craft the same hero again. In each type of heroes namely in the STR (Strength), TEC (Technique) and SPD (Speed), there are rare heroes which you can obtain. Below are screenshots of rare heroes that will require 30 hero shards should you want to craft them.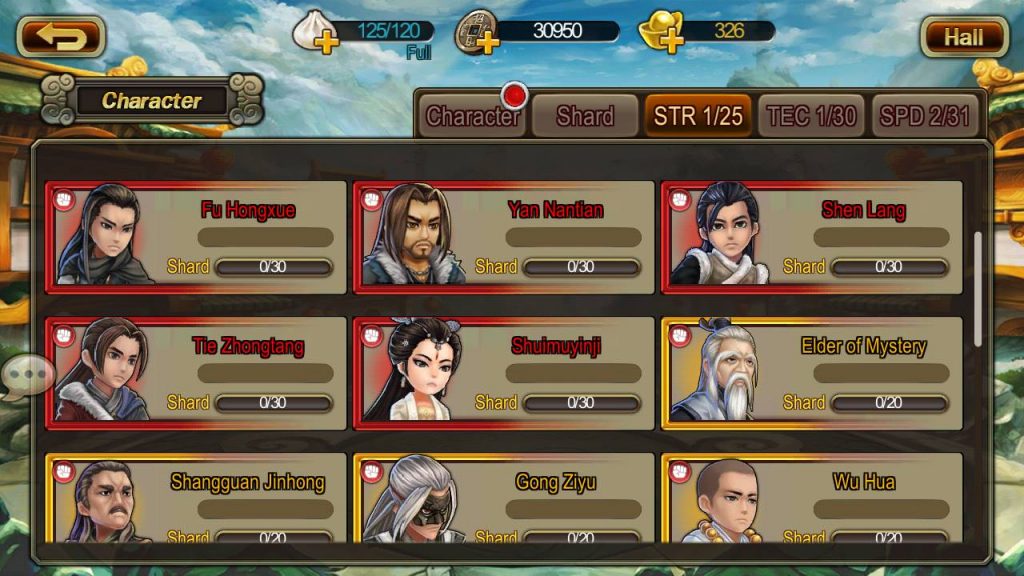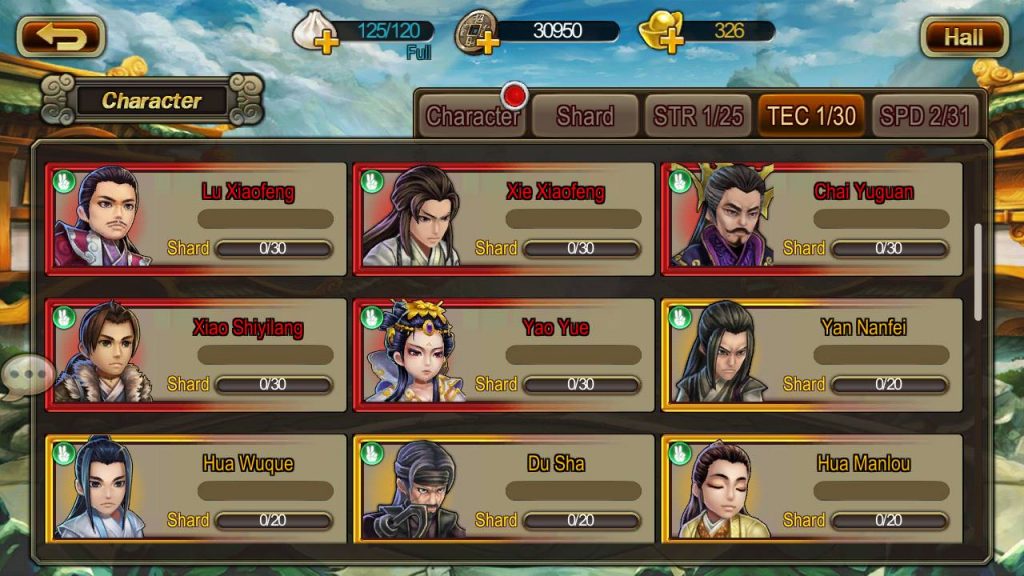 When you have collected enough hero shards to craft a hero, you may click on the Character tab > Shard tab to look at the heroes which you can craft. The heroes that you are ready to be crafted will be shown under the "Can gain character" as seen in the screen shot below.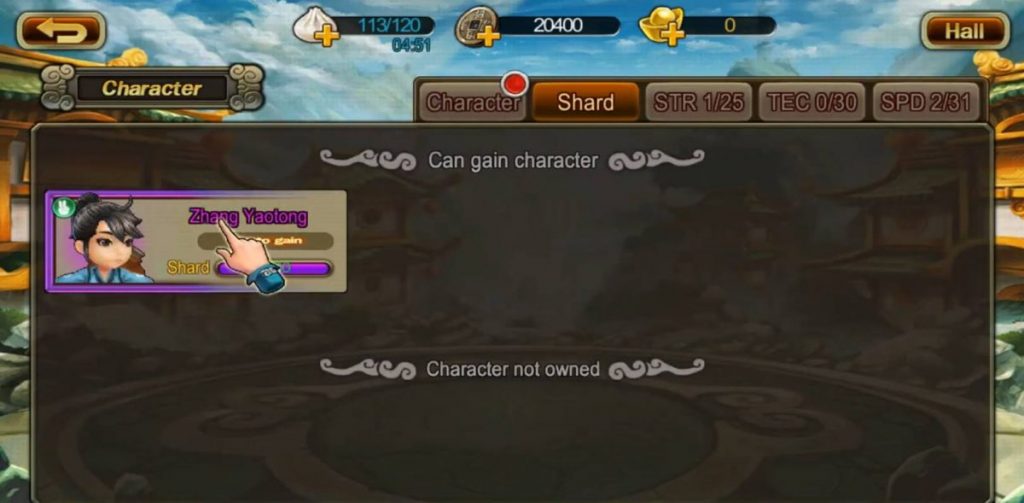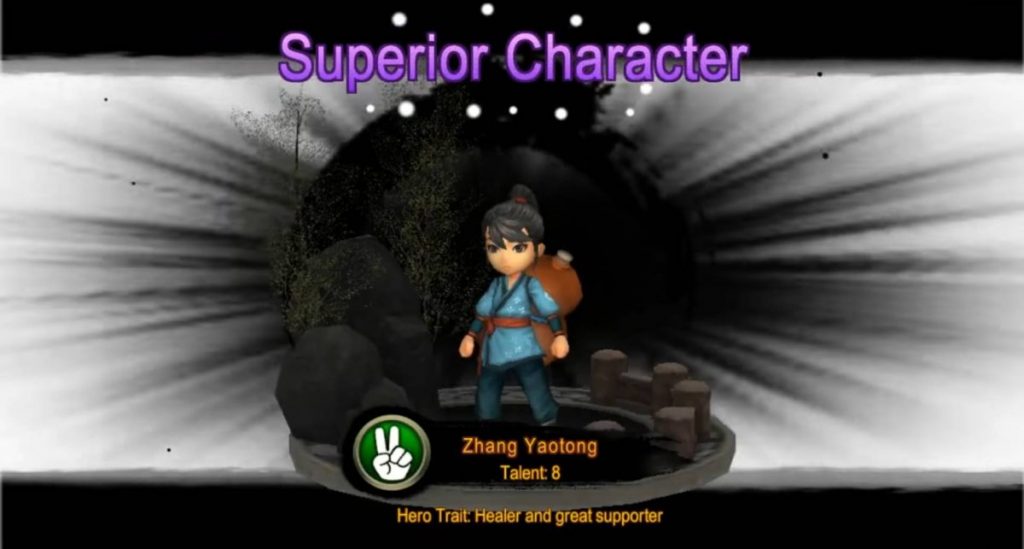 If you have extra shards of a hero that you already have, the shards can be sold as gold. However if the hero can be upgraded, the specific hero shard will be used as upgrade material. Each hero can be upgraded to +9 at max. The shards can also be used as currency to buy items in the "Mystery Shop". The shop sells rare items that you can buy from immediately if you have enough shards to spare.
Here's to an end of the guide on how to obtain stronger heroes. I hope you guys will be able to farm up the heroes you want and go further into the game.
For those who have not downloaded the game, download it now by clicking on the link below!
Credits and Source: wanuxi
Download GuLong Heroes Now!