The Japanese account for Arknights Global announced a Spring Special 2021 stream, going live on 21 April, 20:00 JST. You can catch the stream on Youtube here. The upcoming events are likely to coincide with Japan's Golden Week, which will begin 29 April 2021. Arknights fans are expecting the 2021 Spring Special stream to reveal the following:
Main Story Chapter 8: Roaring Flare release
Amiya's Guard class reveal
Limited banner, Forget Me Not

New Operators: 6-star Sniper Rosmontis (Limited), 6-star Defender Mudrock, 5-star Medic Whisperain, 4-star Guard Jackie

Paradox Simulation stories for Operators
Reveal of Lava the Purgatory, alternative version of existing Operators
Epoque line of outfits

18 OP: W
15 OP: Texas, Dobermann
Free: Ethan

New Annihilation maps
Contingency Contract #3
As the recruitment pool was updated comparatively late in the global servers to the CN release, we'll have to wait for the stream to confirm. The pool should include:
6-stars: Sniper Schwarz, Guard Hellagur
5-stars: Guard Astesia, Supporter Glaucus
4-stars: Vanguard Myrtle, Medic Sussuro
We may also find out if the Rainbow Six Siege collaboration will happen this year, originally announced during the CN server's 1.5 anniversary. To keep in line with the global servers' half anniversary, the limited banner featuring 6-star Caster Dusk (limited), and 6-star Vanguard Saga alongside 5-star Specialist Mr. Nothing may be for July. Factors also include the newer Operators requiring materials released with Chapter 8. Granted, this isn't guaranteed, so find out on stream.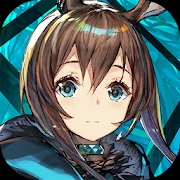 Arknights Global
Android, iOS
Take on the role of a key member of Rhodes Island, a pharmaceutical company that fights both a deadly infection and the unrest it leaves in its wake. Together with your leader Amiya, you'll recruit Operators, train them, then assign them to various operations to protect the innocent and resist those who would thrust the world into turmoil. Your tactics will determine the future of Rhodes Island. Fight for the Dawn!
---
Check This Out Next
---